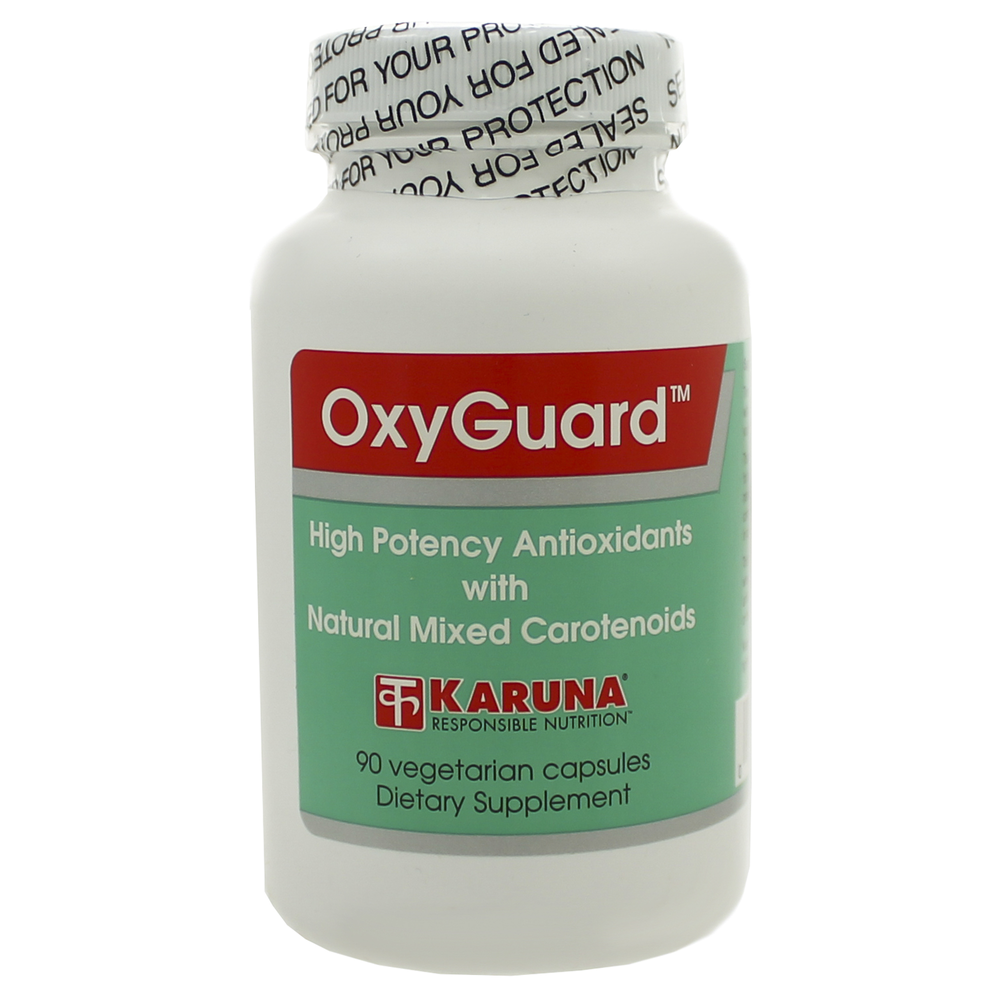 SKU: KAR-6102
Complete high potency antioxidant complex with mixed natural carotenoids
OxyGuards formula includes natural-source beta carotene, alpha carotene, lutein, lycopene and other carotenoids balanced much as they occur in a diet of natural foods.

The carotenoids beta carotene and lycopene have a spectrum of antioxidant activity, such as protecting against singlet oxygen, one of the most destructive types of free radical.

OxyGuard contains a highly bioavailable form of selenium which reduces the amount of vitamin E necessary to provide a given level of antioxidant protection.

Quercetin, an antioxidant from the flavonoid family, increases the free radical scavenging ability of the blood and is associated with coronary vascular health.
Three capsules daily, or as directed.
OxyGuard - 3 capsules provide

Vitamin C (ascorbic acid)

1000 mg

Vitamin E
( natural d-alpha-tocopheryl
acetate)
400 IU

Selenium (L-selenomethione)

200 mcg
Natural Beta-carotene
20000 IU

*

Alpha-carotene
4750 IU

*

Quercetin (a bioflavonoid)
35 mg

*

Lutein (from marigolds)
10 mg

*

Lycopene (from tomatoes)
6 mg

*

Zeaxanthin
493 mg

Cryptoxanthin

16 mcg

*

* Daily Value (DV) not established