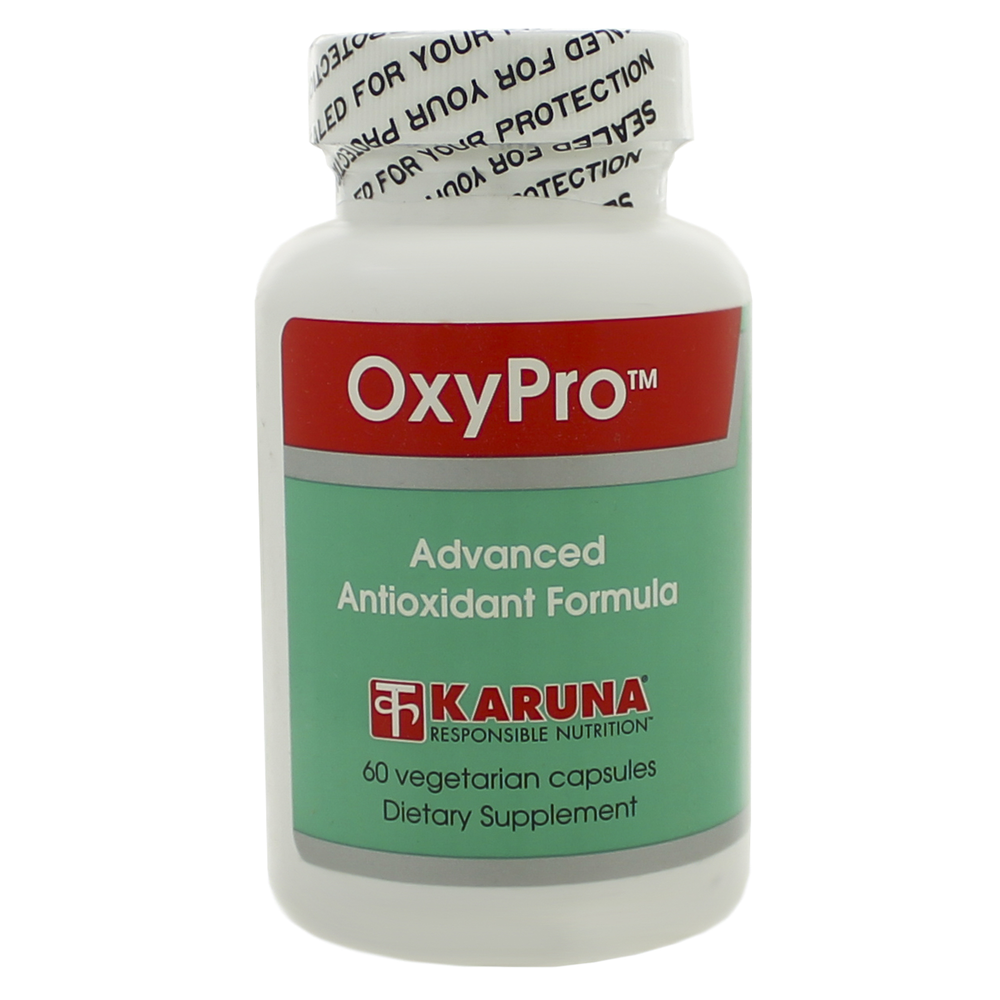 SKU: KAR-6103
Advanced antioxidant formula with trace minerals for superoxide dismutase support
Natural beta-carotene possesses superior antioxidant activity compared to the synthetic beta-carotene more commonly found in vitamin supplements.

In a controlled trial, a combination of supplemental beta-carotene and vitamins A, C, and E helped protect myocardial tissue from the effects of ischemia.

Zinc, copper, and manganese are required for activation of superoxide dismutase (SOD), the enzyme responsible for scavenging harmful free radicals. Superoxide dismutase itself is not effectively absorbed as an oral supplement.

Selenium, the mineral activator of glutathione peroxidase, has been associated with cardioprotective effects and other long-term health benefits.
Two capsules daily, taken with meals, or as directed.
OxyPro - 2 capsules provide

Vitamin A (palmitate)

3000 IU

Vitamin C (ascorbic acid)
500 mg

Vitamin E
(natural d-alpha tocopheryl acetate)

300 IU
Zinc (citrate)
10 mg
Selenium (L-selenomethionine)
75 mcg
Copper (aspartate)
1 mg
Manganese (aspartate)
5 mg
Natural Beta-carotene
17000 IU

*

N-acetyl-L-Cysteine
75mg

*

L-Methionine
40 mg

*

L-Glutathione
40 mg

*

Riboflavin 5-phosphate
10 mg

Proanthocyanidins (grape seeds)

10 mg

*

* Daily Value (DV) not established
It looks like there are no similar
products available