White Willow Forte
Nutra BioGenesis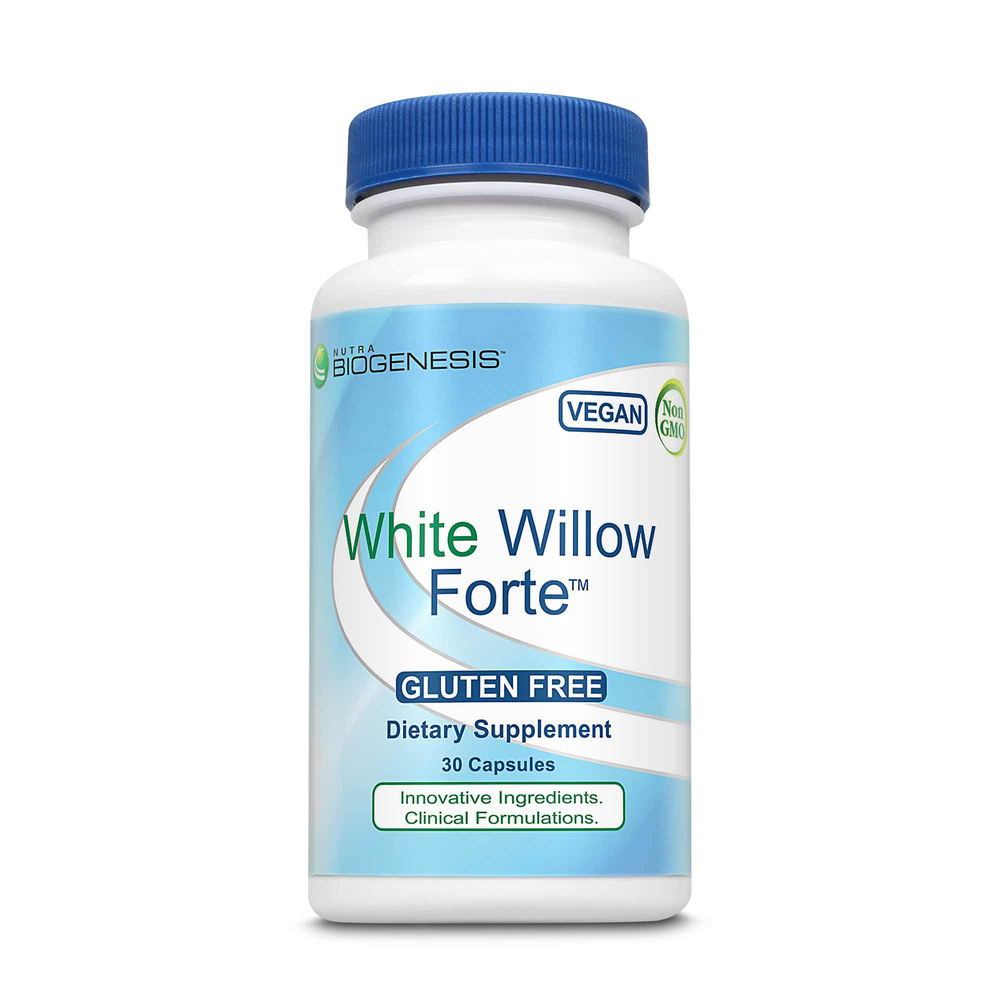 SKU: BI5-51387
White Willow Forte™ is a unique blend of herbs, enzymes, and bioflavonoids intended to provide nutritive support for body comfort and antioxidant protection.
Use only as directed. Take 3 capsules 1-2 times daily or as directed by your healthcare practitioner.
Serving Size: 3 capsules
Amount Per Serving:
White willow ... 960mg
(Salix alba) (bark extract) (25% salicin)
Boswellia ... 200mg
(Boswellia serrata) (resin extract) (70% total organic acids, 10% AKBBA)
Bromelain ... 200mg
(2400 GDU/g)
Turmeric ... 150mg
(Curcuma longa) (root extract) (95% curcumins)
Bioflavonoids ... 100mg
(50% hesperidin)
Ginger ... 100mg
(Zingiber officinale) (root extract) (6% gingerols)
Papain ... 100mg
(5000 FCC PU/mg)
Rosemary ... 100mg
(Rosmarinus officinalis) (leaf extract) (20% rosemarinic acid)
BioPerine® ... 5mg
((black pepper) ( Piper nigrum) (peppercorn extract) (95% Peperine))
Other Ingredients: Vegetable cellulose capsule, maltodextrin, cellulose, rice bran extract, silica
Contains natural salicylates.
BioPerine® is a registered trademark of sabinsa Corporation.
Avoid if allergic to salicylates.
Warning: Do not use if safety seal is broken or missing. Keep out of reach of children. Keep your licensed healthcare practitioner informed when using this product, especially if nursing. Do not use if pregnant.
Keep tightly capped and store in a cool, dry place.