Pancreas (Lamb) 425mg
Allergy Research Group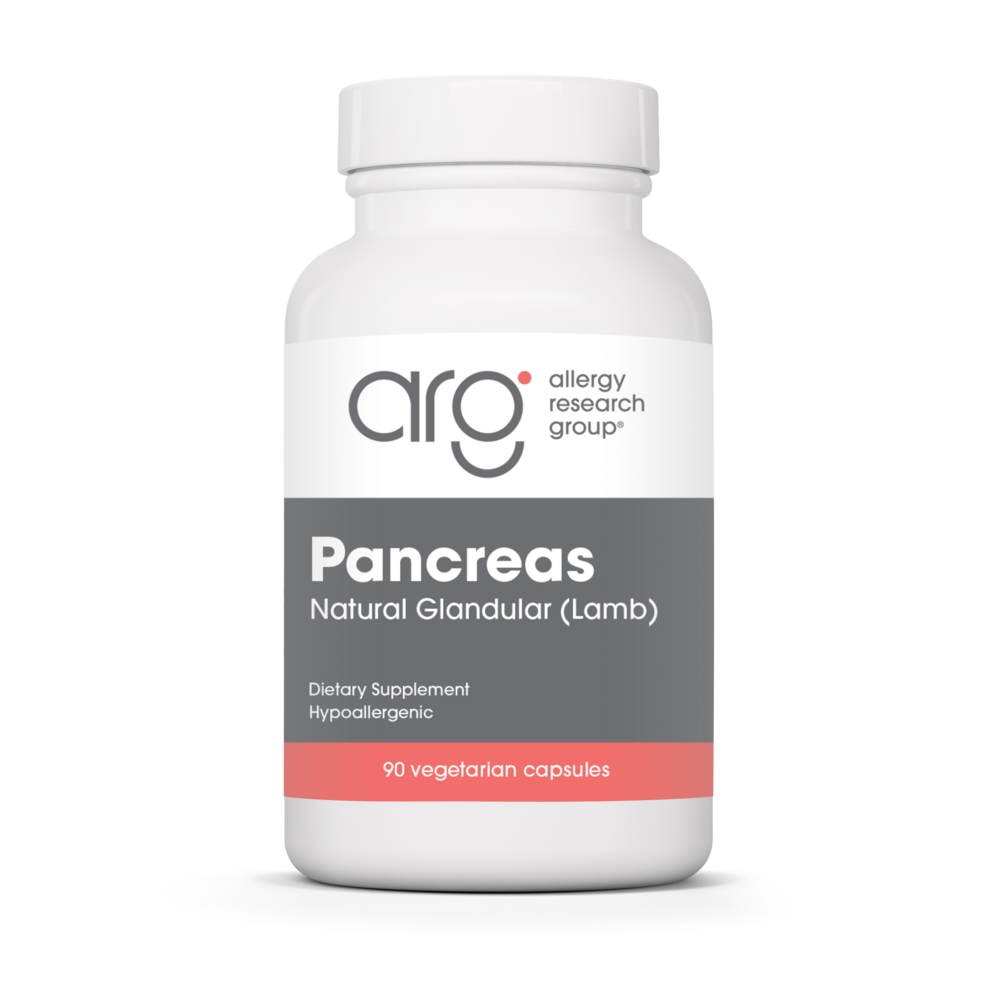 SKU: ARG-71630
Provides pancreas tissue. Properly prepared pancreas glandular substance contains amylase, protease, and lipase, as well as other digestive factors naturally occurring in the pancreas. Pancreas Natural Glandular products from lamb, pork and beef can be used in a dietary rotation plan by those who are highly sensitive.
Our natural glandular material is derived from government-inspected, range-fed animals, raised in New Zealand and Australia, whose animal husbandry regulations are among the strictest in the world. The material is lyophilized, which means it is immediately frozen, then subjected to a high vacuum that vaporizes moisture directly from the solid state. Formulated by Dr. Nicholas Gonzalez M.D.
As a dietary supplement, 1 capsule three times daily taken 1/2 to 1 hour before meals, or as directed by a healthcare practitioner.
Serving Size: 1 capsule
Amount Per Serving
Pancreas Tissue ... 425mg
(Ovine)
Other Ingredients: Hydroxypropyl methylcellulose, microcrystalline cellulose, L-leucine.
Variations in product color may occur. Keep in a cool, dry place, tightly capped.