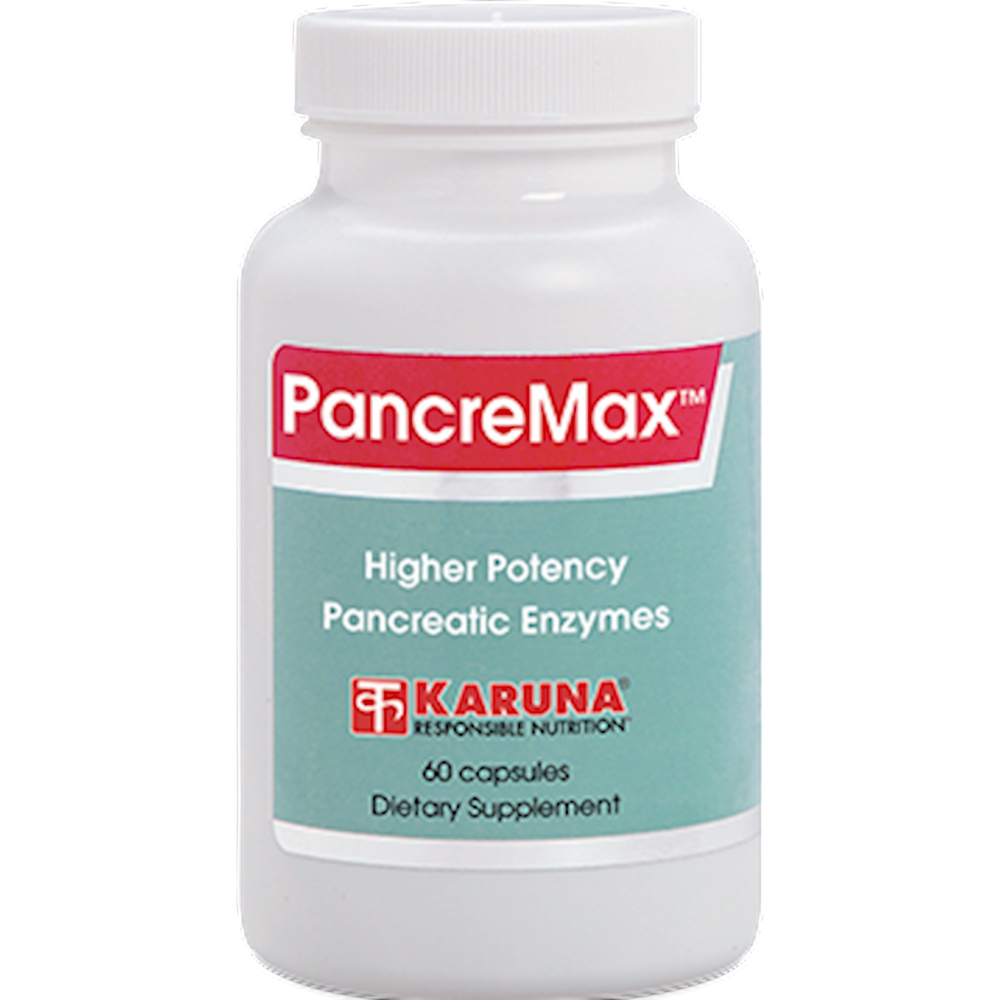 SKU: KAR-3107
Highest potency pancreatic enzymes
Individuals with pancreatic insufficiencies excrete undigested fats and proteins in their stools and, as a result, also lose essential fatty acids and fat-soluble vitamins.

Supplementary proteases ensure proper protein digestion, helping to reduce potentially allergic food proteins to hypoallergenic free amino acids.

PancreMax provides higher-potency pancreatin as an aid to the intestinal phase of digestion, with lipases for dietary fats, proteases for dietary proteins and amylases for dietary carbohydrates.
1-2 capsules per meal, or as directed.
| PancreMax - 1 capule provides | | |
| --- | --- | --- |
| Pure pancreatin (9x conc.)** | | |
| | | |
| * Daily Value (DV) not established | | |
** From freeze-dried FDA approved BSE-free source
Yielding the following enzymatic activity:
Amylase 125, 000 USP Units

Protease 125, 000 USP Units

Lipase 30, 000 USP Units