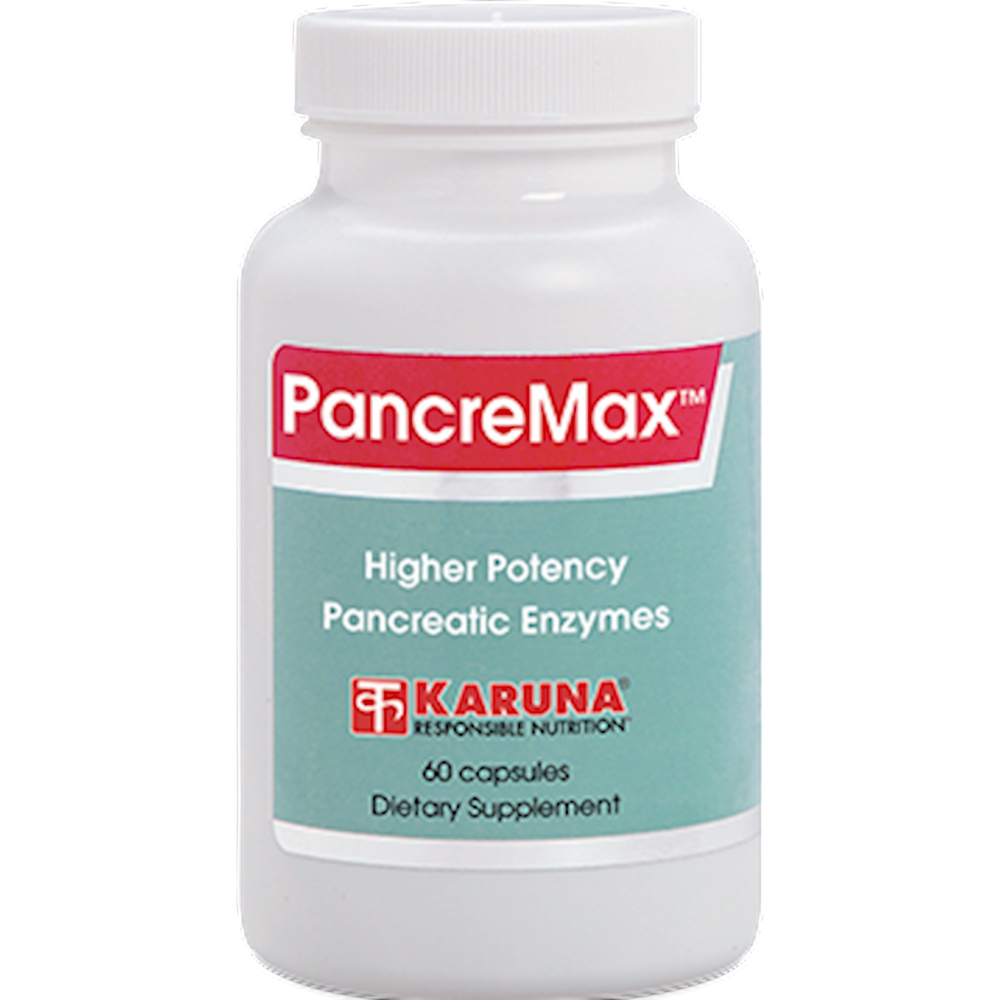 SKU: KAR-3107
PancreMax provides a strong 10X concentration of pancreatic amylase, protease and lipase enzymes from freeze-dried porcine source, for reliable support of the intestinal phase of digestion. Adequate protease activity ensures thorough breakdown of food proteins for optimal amino acid absorption and for avoiding inappropriate absorption of food antigens. High lipase activity supports absorption of essential fatty acids and fat-soluble vitamins, and helps prevent complaints associated with eating high-fat meals.*
Suggested Use for adults: 1-2 capsules per meal, or as directed by your healthcare practitioner.
This product contains no yeast, wheat, soy, corn, milk, salt, sugar, artificial coloring ,preservatives or flavoring. This product is intended for professional use and is manufactured under strict quality control to ensure the optimum in purity, potency and reliability. Keep in a cool, dry place, tightly capped.