Pantethine 450mg
Jarrow Formulas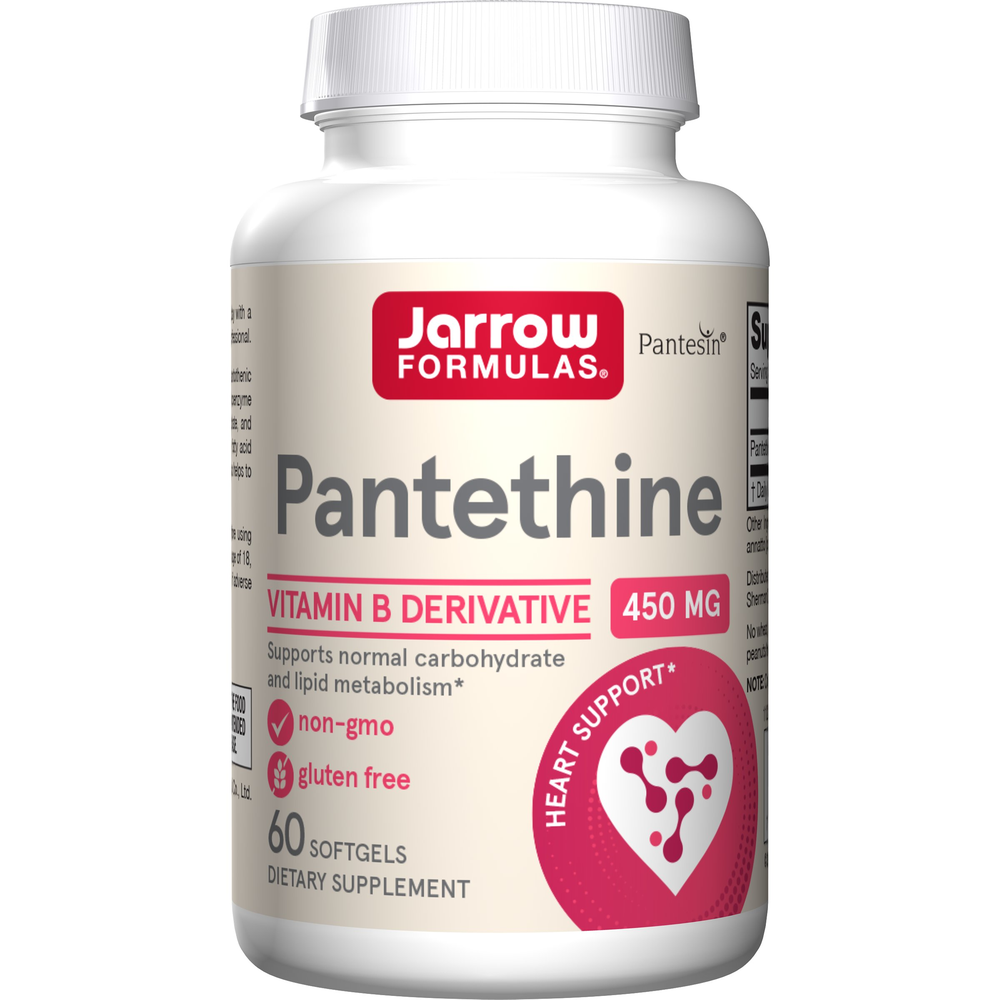 SKU: JAR-PANT
Pantethine
-Supports Lipid Metabolism*
Pantethine is a derivative of vitamin B5. Pantethine supports lipid metabolism by its ability to raise levels of CoA, a cofactor involved in several metabolic pathways including carbohydrate and lipid metabolism.* CoA combines with acetyl groups to form Acetyl CoA, a key participant in energy production via its role in the Krebs (citric acid) cycle within the mitochondria.*
Take 1 softgel per day with a meal or as directed by your qualified healthcare professional.
Serving Size: One Softgel
Amount Per Serving
Pantethine ... 450 mg
(Pantesin®)
Other Ingredients :Softgel consists of gelatin, glycerin, water and annatto extract (added as a light barrier).

No wheat, no gluten, no soybeans, no dairy, no egg, no fish/shellfish, no peanuts/tree nuts
If you have a medical condition, are pregnant, lactating, trying to conceive, under the age of 18, or taking medications, consult your healthcare professional before using this product.
Pantesin® is a trademark of Daiichi Pharmaceutical Co.,
Ltd. and is licensed to Daiichi fine chemicals.
KEEP OUT OF REACH OF CHILDREN.