Pantethine Plus
Integrative Therapeutics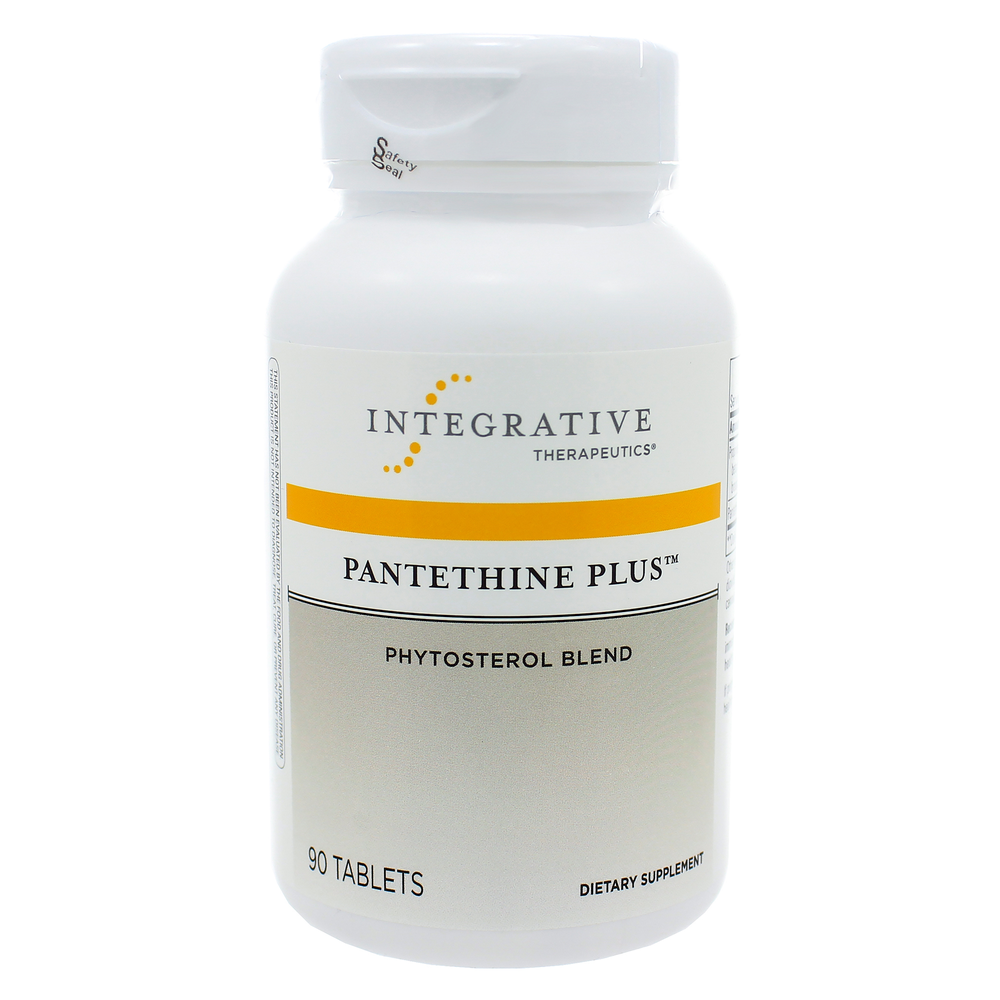 SKU: ITI-75519
Limit the Absorption of Cholesterol from Food*
Pantethine Plus is a combination of pantethine and phytosterols (including beta sitosterol, campesterol, stigmasterol, and brassicasterol) to support healthy cholesterol levels already within normal limits.*
Pantethine Plus is intended to support heart health.* Pantothenic acid is used by the body in the breakdown of fatty acids.* Panthethine Plus contains Pantesin which is a branded form of pantethine, a derivative of vitamin B-5.
Pantethine forms the reactive component of a very important enzyme called Coenzyme A (CoA).* CoA is involved extensively in carbohydrate, lipid, and amino acid metabolism. CoA operates in the bodys cells and blood where it initiates the specific biochemical reactions needed to generate energy. This coenzyme is constantly expended by the metabolic processes of the body.
Take 1 tablet three times daily, with or immediately before each meal, or as recommended by your healthcare professional.
Serving Size: 1 Tablet
Amount Per Serving
Proprietary Phytosterol Blend ... 400mg
beta sitosterol, campesterol, stigmasterol, brassicasterol, and other plant sterols
Pantethine ... 200mg
(Pantesin® brand)
Other Ingredients: cellulose, modified cellulose gum, silicon dioxide, magnesium stearate, modified cellulose, soy lecithin, and carnauba wax.
Pantethine Plus™ Does Not Contain
artificial coloring
artificial flavoring
dairy products
gluten
ingredients of animal origin
preservatives
salt
sugar
wheat
yeast
Pantesin® is a registered trademark of Daiichi Fine Chemicals, Inc.
If pregnant, nursing, or taking prescription drugs, consult your healthcare prefessional prior to use.