Pantothenic Acid 500mg
Jarrow Formulas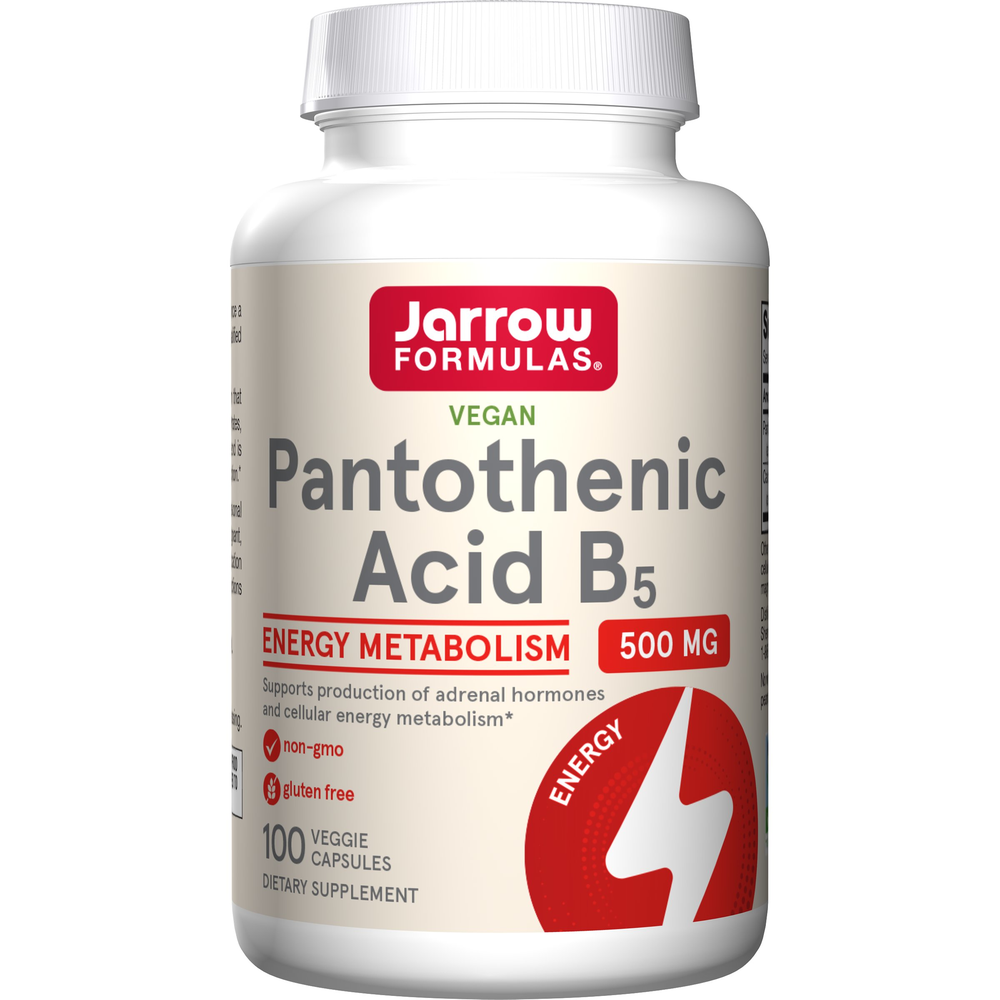 SKU: JAR-B5
Suports Energy Production*
Pantothenic Acid is a member of the B vitamin family; this vitamin is typically found in meat, eggs, legumes, mushrooms, broccoli and royal jelly. Pantothenic Acid is essential for the production of energy (via the Krebs Cycle), the synthesis of adrenal hormones, protein metabolism and wound healing.* Alcohol consumption reduces pantothenic acid in tissues and impairs its metabolism.*
Take 1 capsule per day with a meal or as directed by your qualified healthcare professional.
Serving Size: One Capsule
Amount Per Serving
Pantothenic Acid ... 500mg
(as d-Calcium Pantothenate)
Other Ingredients: Cellulose and magnesium stearate (vegetable source). Capsule consists of gelatin.
This product does not contain
wheat
gluten
soybeans
dairy
egg
fish
shellfish
peanuts
tree nuts
NOTE: If you have a medical condition, are pregnant, lactating, trying to conceive, under the age of 18, or taking medications, consult your healthcare professional before using this product.