Pantothenic Acid
Allergy Research Group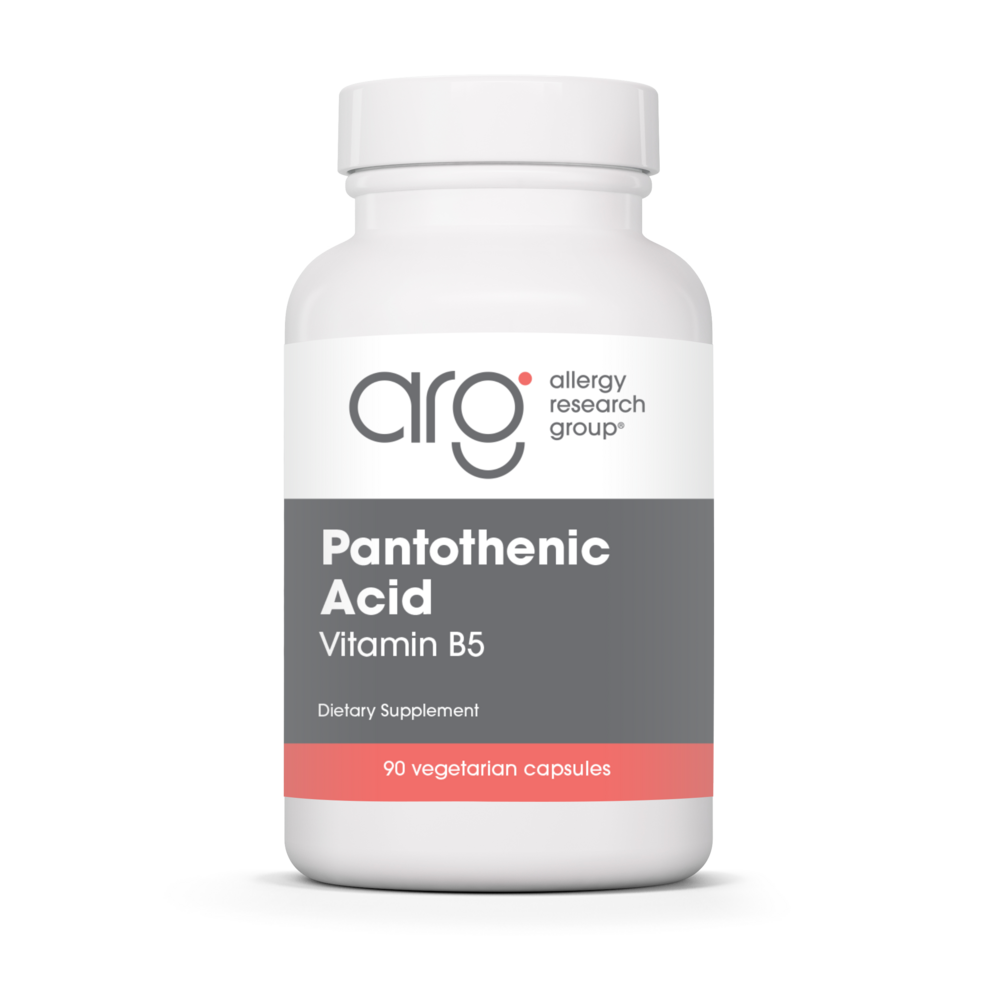 SKU: ARG-70380
Also known as vitamin B5, the name pantothenic comes from the Greek word "panthos" which means everywhere. The body uses pantothenic acid in the metabolism of carbohydrates and fats, and in the production of adrenal hormones, skin, hair, nerves, and red blood cells.*
As a dietary supplement, 1 capsule one to three times daily with meals, or as directed by a healthcare practitioner.
Serving Size: 1 capsule
Amount Per Serving
Pantothenic Acid ... 500mg
(as Calcium Pantothenate)
Calcium ... 42mg
(as Calcium Pantothenate)
Other Ingredients: Hydroxypropyl methylcellulose, L-Leucine.
Keep in a cool, dry place, tightly capped.