ParaStat™
Premier Research Labs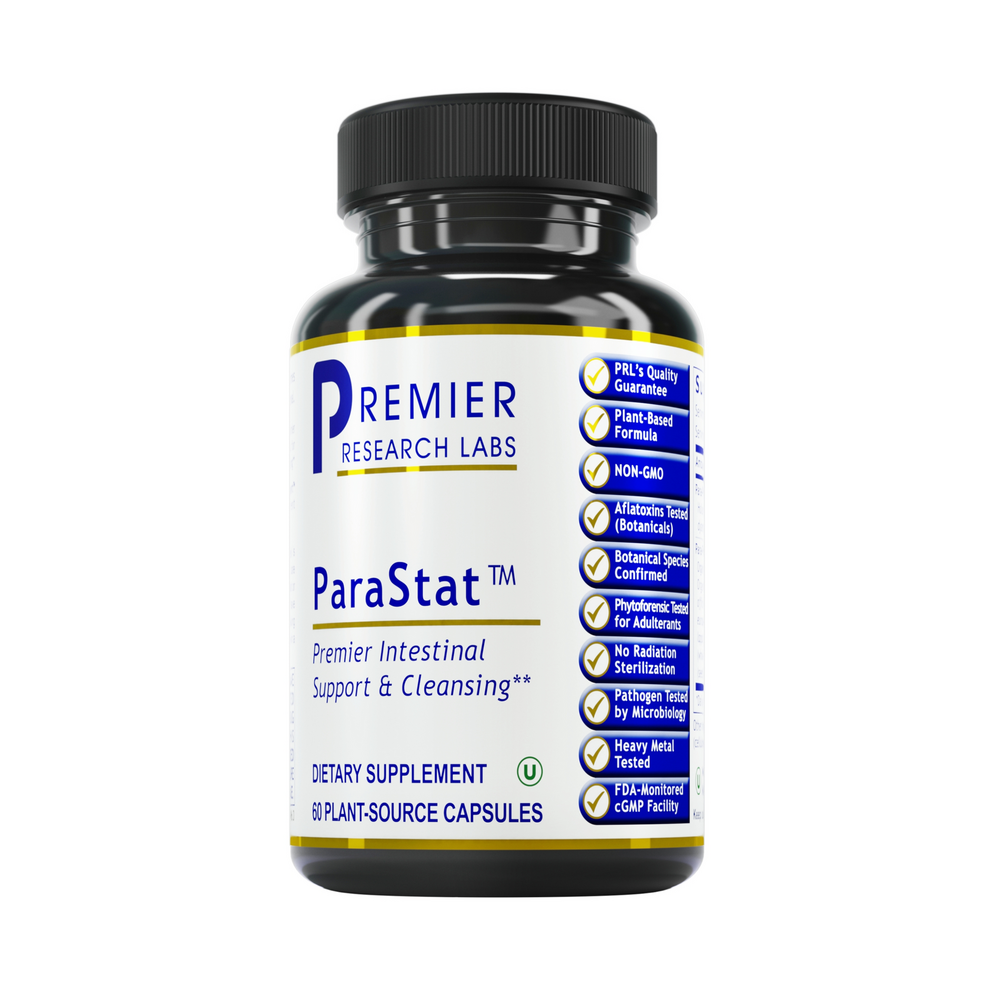 SKU: PRE512-2160
ParaStat™ is a premier nutraceutical formula that features Para-Pro™, featuring premier quality Indian Holarrhena, to promote effective cleansing and intestinal support. It is coupled with Para-Pro Support™ for optimal broad spectrum nutritional support.*


Suggested Use:
Take 1 capsule, 3 times daily or as directed by a health professional.


Serving Size: 1 Capsule

Amount Per Serving
Para-Pro™ ... 272mg
Holarrhena (bark) (Holarrhena antidysenterica)
Para-Pro Support™ ... 152mg
Organic Turmeric (rhizome) (Curcuma longa), Organic Hyssop (aerial parts) (Hyssopus officinalis), Organic Olive (leaf) (Olea europaea), Organic Burdock (root) (Articum lappa), Aquamin® F Mineralized Red Algae (whole) (Lithothamnion sp.), Organic Fennel (seed) (Foeniculum vulgare)

Other Ingredients: Plant-Source Capsule (cellulose, water).


This product is Kosher Certified and Non-GMO.