Pau d'Arco Inner Bark
Nature's Way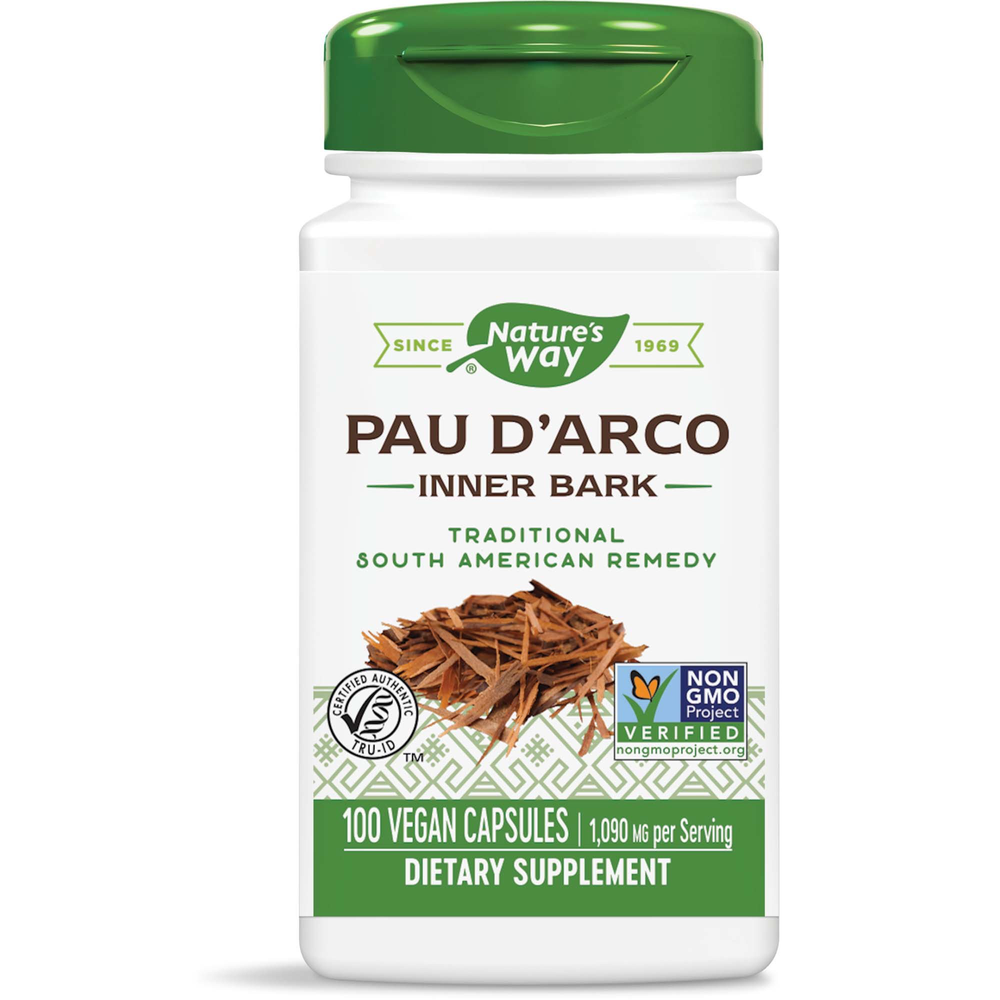 SKU: NW-15450
Pau d'arco comes from the bark of trees grown in South American rainforests. Its name is translated to "bow tree" from Portuguese, as the trees have been used to make bows and arrows. Its bark has been used throughout history, including being boiled down into tea. Nature's Way sources Pau d'Arco where it grows best and use three levels of testing methods to make sure it meets our high-quality standards.
Suggested Use:
Take 2 capsules twice daily with meals. For intensive use take 4 capsules three times daily.
Serving Size: 2 capsules
Amount Per Serving
Pau D' Arco … 1.09g**
(inner bark)
Other Ingredients: Plant-derived capsule (hypromellose), magnesium stearate.
Pau d'Arco Inner Bark Does Not Contain
Sugar
Salt
Yeast
Gluten
Corn
Soy
Dairy Products
Artificial Colors
Artificial Flavors
Wheat
Preservatives
Warning
If pregnant, nursing or taking any medications, consult a healthcare professional before use. Keep out of reach of children.