PEA (Palmitoylethanolamide)
Bioclinic Naturals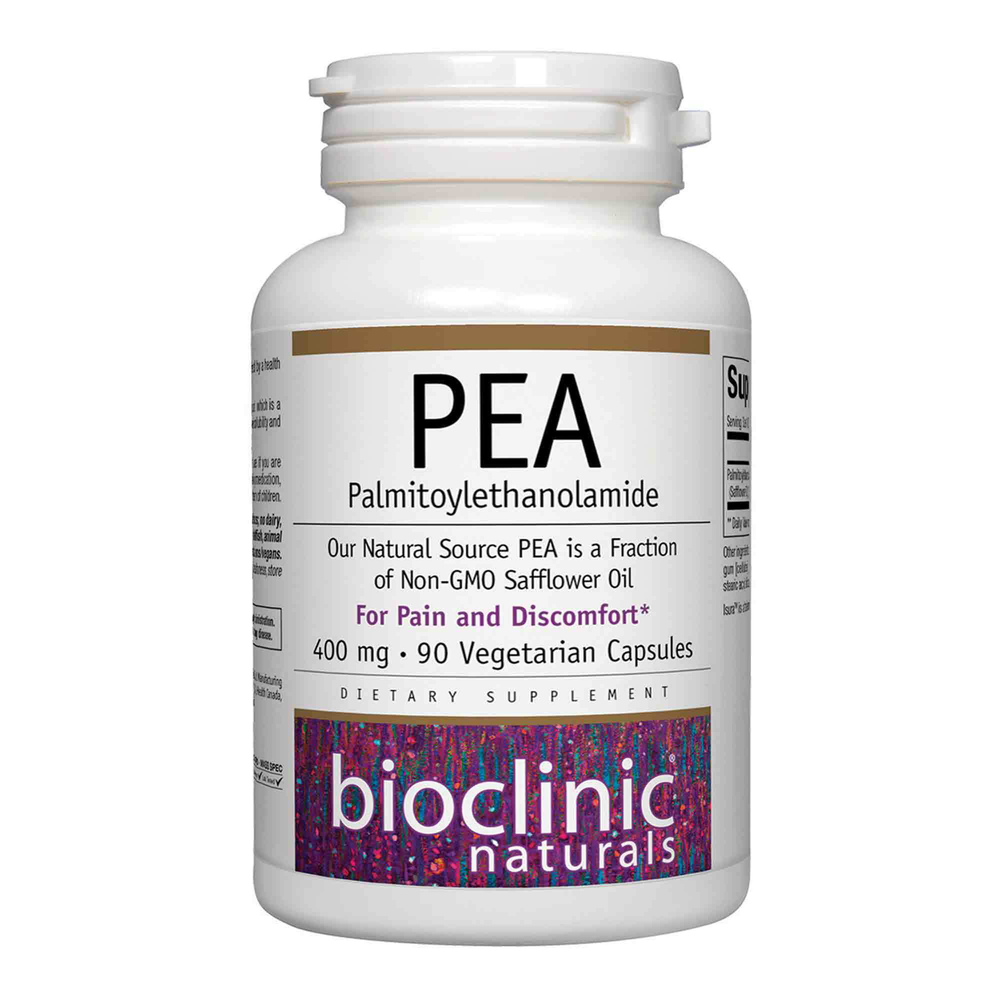 SKU: BCN-9331
Palmitoylethanolamide (PEA) is an endogenously produced lipid that mediates the resolution of neuroinfl ammation and clinically reduces pain from a variety of sources.PEA is a type of fatty acid ethanolamine produced in microglia and mast cells, where it downregulates the activation of both cell types; levels of PEA are increased in brain areas involved in nociception, and appear to modulate protective responses to both inflammation and pain.
1 capsule 1–3 times per day or as directed by a health care professional.

Serving Size 1 Capsule

Amount Per Serving
Palmitoylethanolamide ... 400 mg
(Safflower Oil) (seed)

Other Ingredients: Microcrystalline cellulose, vegetarian capsule (carbohydrate gum [cellulose], purified water), magnesium stearate (vegetable grade), stearic acid, silica.
Caution: Consult your health care professional prior to use if you are pregnant, trying to become pregnant, breastfeeding, taking medication, have a medical condition, or anticipate surgery. Keep out of reach of children.