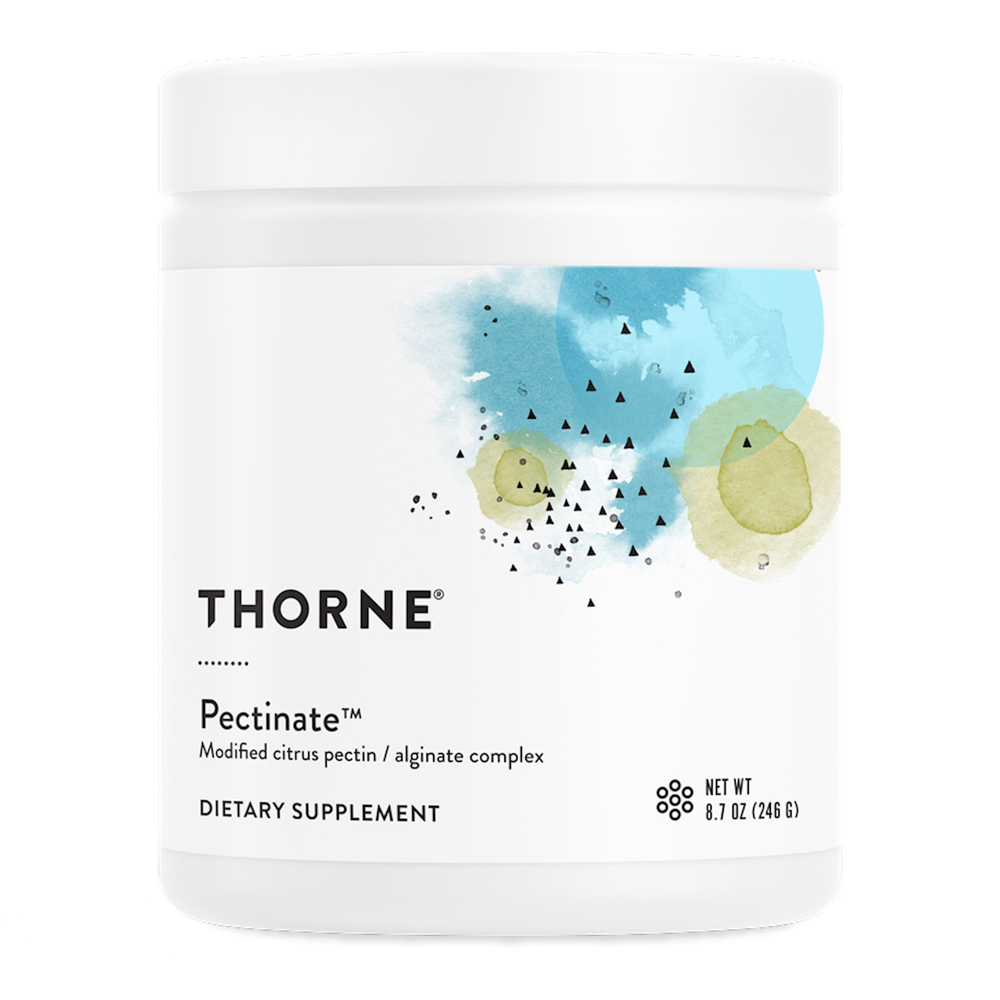 SKU: THO-SF816
Thorne's Pectinate contains citrus pectin that has been pH-modified, which breaks the citrus pectin molecule into much smaller pieces that are better absorbed into the bloodstream.* Modified citrus pectin acts by surrounding and trapping metal ions, which allows the metal ions to be gently eliminated from the body.* Alginate, from seaweed, is comprised of chains of polysaccharides that also act by surrounding and trapping metal ions.* Finally, R-lipoic acid is a sulfur-containing antioxidant that binds to metal ions. R-lipoic acid also increases the level of the body's premier intracellular antioxidant glutathione, in addition to having its own antioxidant activity in the body.*


Suggested Use:
Mix 1 scoop with at least 8-10 ounces of water, juice, or preferred beverage two times daily or as recommended by your health professional. Mix vigorously in a shaker bottle with whisk for best results.

Serving Size: 1 Scoop

Amount Per Serving
Modified Citrus Pectin/Sodium Alginate Complex ... 3g
R-Lipoic Acid ... 60mg
(Sodium)

Other Ingredients: Citric Acid, Citric Flavors, Medium Chain Triglycerides, Monk Fruit, Stevia Extract, Vitamin B2 (Riboflavin)
PROPOSITION 65 WARNING NOTICE FOR CALIFORNIA RESIDENTS
Consuming this product can expose you to chemicals, including lead, which is known to the State of California to cause birth defects or other reproductive harm. For more information go to www.P65Warnings.ca.gov/food.

ALLERGY WARNING
This product is contraindicated in an individual with a history of hypersensitivity to any of its ingredients.

PREGNANCY WARNING
If pregnant or nursing do not use this products

INTERACTIONS/CONTRAINDICATIONS
There are no known adverse interactions or contraindications at publication date.