Pedia Calm
Prescribed Choice/OL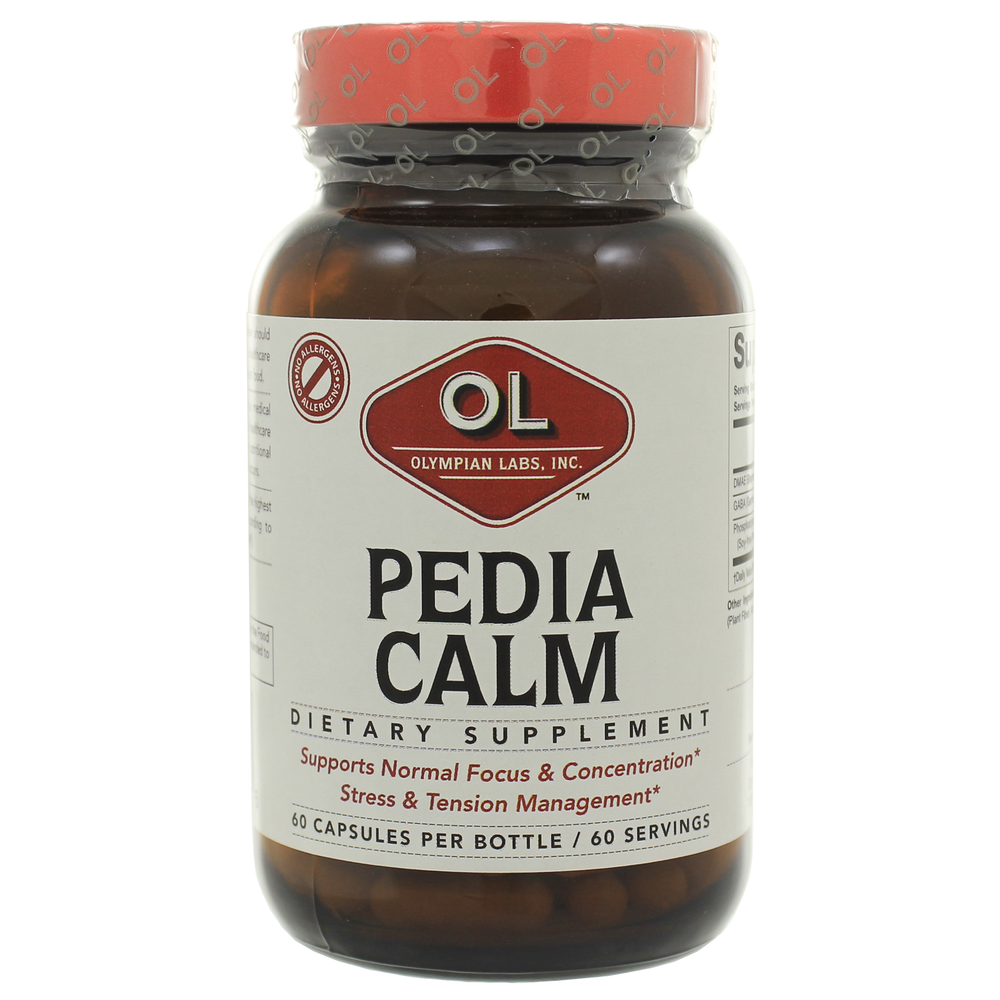 SKU: PRC-179
Thinking that your child may need help focusing and concentrating? Olympian Labs Pedia Calm supports focus and concentration, a problem for many children and adults.
Olympian Labs Pedia Calm contains Phosphatidylserine, DMAE and GABA. The natural ingredients in this formula work to balance biochemical activity in the brain for hyperactive children and those diagnosed with ADHD.
American Psychiatric Association states that 3%-7% of school-aged children (or 5.4 million) are documented to have ADHD. Olympian Labs Pedia Calm is a safe, drug-free alternative. Research suggests children with ADHD may benefit from daily doses of Phosphatidylserine. Phosphatidylserine shows improvements in short-term auditory memory, inattention and impulsivity.
Did you know that a deficiency of GABA (Gamma-aminobutyric acid) can contribute to the poor inhibition that allows the brain to become over stimulated, which results in a constant state of anxiety? GABA has demonstrated an amazing potential for helping those with ADHD. This is mainly a calming agent that helps to relax the brain and ease the anxiety, which is essential for those with ADHD.
As a dietary supplement, children take one (1) capsule daily, or as directed by a healthcare professional. Capsule may be opened and sprinkled on food.
Serving Size: one (1) capsule
Amount Per Serving
Phosphatidylserine ... 20mg
(Soy Free Phospholipid)
DMAE ... 50mg
(2-dimethylaminoethanol bitrate)
GABA ... 50mg
(Gamma Aminobutyric Acid)
Other Ingredients: Rice Flour, Microcrystalline
Cellulose (Plant Fiber), Ascorbyl Palmitate, and Silica
Keep out of reach of children. Store in a cool, dry place.
*These products have not been evaluated by the Food and Drug Administration. These products are not intended to diagnose, treat, cure or prevent any disease.