Peony and Licorice Formula Liquid
Kan Herb Company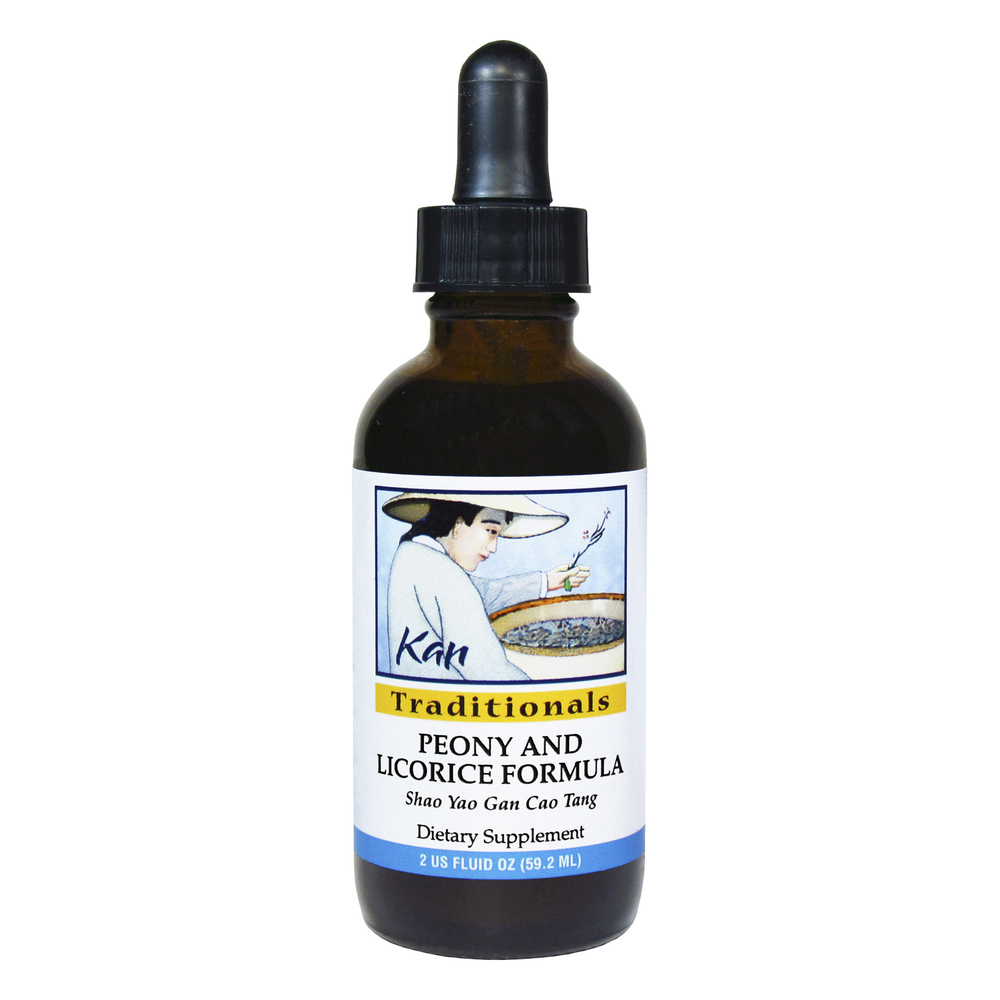 SKU: KA3T-PLF2
Nourishes Heart Yin and Blood, nourishes Liver Blood, transforms Heart Phlegm, calms the Shen, nourishes the Brain, strengthens the Kidneys, extinguishes Liver Wind
Pattern Identification
-Liver Yin and Blood deficiency from damage to fluids by sweating or dehydration

Chinese Action
-Softens the Liver, relieves spasms and pain, and alleviates chills

Pulse
-Thready

Tongue
-Light red or pale, little coat

Indications (Symptoms)
-Occasional abdominal pain and/or spasm, muscle spasms
-Eases pain of sports injuries, shin splints, calf pain
-Aids in relieving slight chills, irritability
10-20 drops, 2-3 times daily (recommended for adults), shake well before every use.
Pinyin Name
-Common Name

Bai shao
-White peony root
Gan cao
-Chinese licorice root
Water: 55% to 66% by volume
Alcohol: 18% to 22% by volume
Keep out of reach of children. Store at room temperature.
Use only as directed by your health care professional and seek their advice if pregnant or nursing.