Peppermint Leaf
Gaia Herbs/Professional Solutions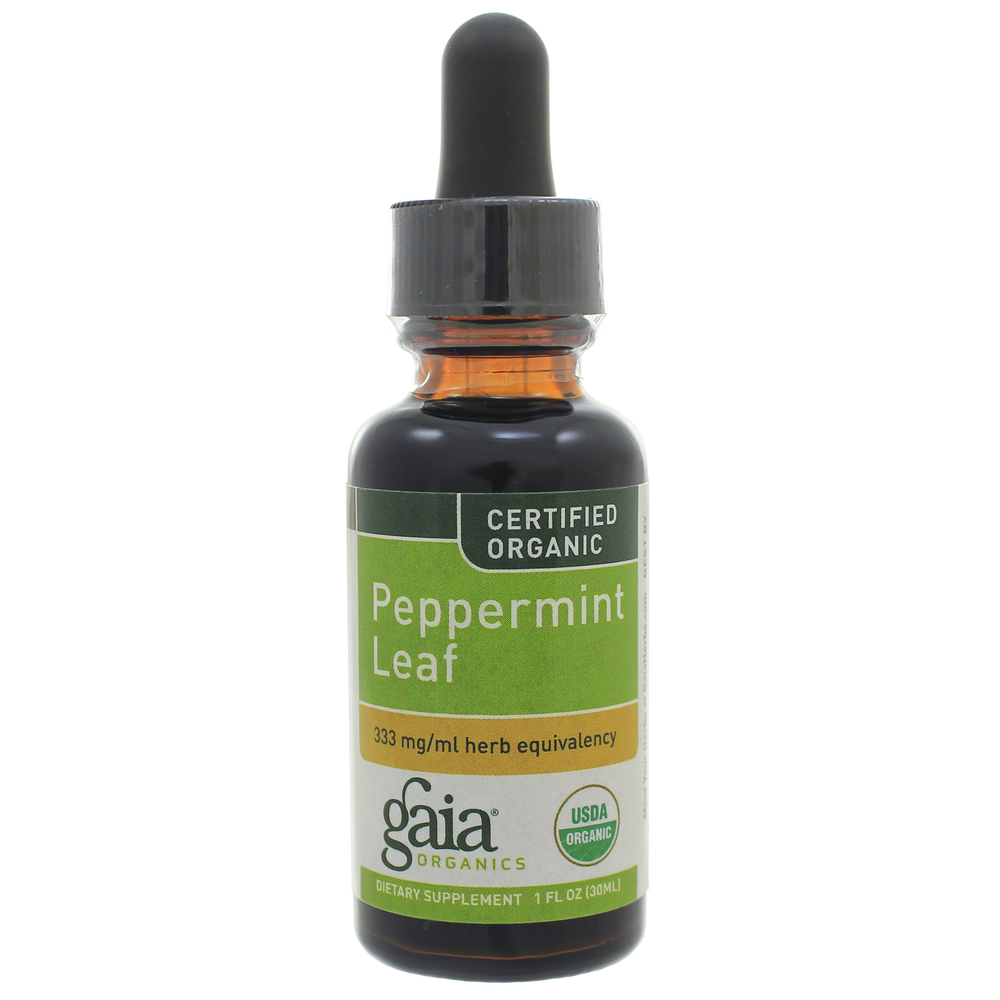 SKU: GAI-90550001
-Promotes Healthy Functions of the Digestive System*
-Support For Occasional Gas and Bloating After Meals*
Take 30 drops of extract in a small amount of water 3-4 times daily between meals.
Serving Size: 30 drops (1.33ml)
Amount Per Serving:
Extract
Organic Peppermint leaf
(Mentha piperita)
in Organic Grain Alcohol USP
(60-70%) and water
Minumum Dry Herb Strength Ratio: 1:3
Not to be used during pregnancy or lactation. If you have a medical condition or take pharmaceutical drugs, please consult with your Doctor before using this product. Keep away from children. Use only as directed on label.