Peppermint Spirits
Herb Pharm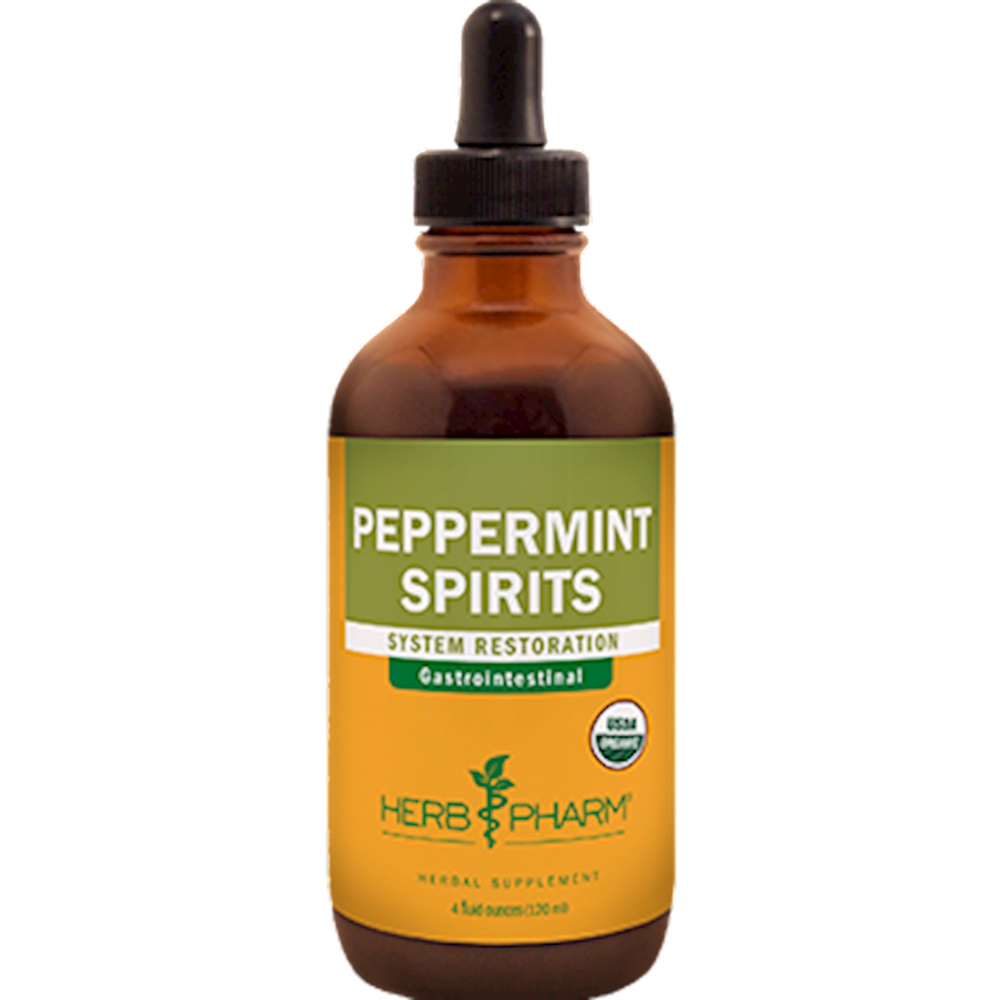 SKU: HE4-DPEP04
Peppermint Spirits is a proprietary blend of Peppermint leaf extract and essential oil. Both are prepared from Certified Organic Mentha x piperita plants. The herbs in this formula are individually extracted to provide a broad spectrum of plant compounds. Herb Pharm assures herb identity via macroscopic and organoleptic analysis, then confirms it through methods such as HPTLC fingerprinting specific to each herb. The formula is easily dispensed, taken in liquid form and added to water or other liquid.
Suggested Use: Shake well before using. Take up to 30 drops in 4 oz. of water two to five times per day. Best taken between meals. Ingredients: certified organic extract blend: - Peppermint leaf (mentha piperita)* Peppermint herb essential oil (Mentha piperita)* Other Ingredients: certified organic alcohol (81-91%).
Gluten-Free Caution: Do not take drops undiluted. Keep out of the reach of children. Store away from heat & light.