Perm A Vite Powder
Allergy Research Group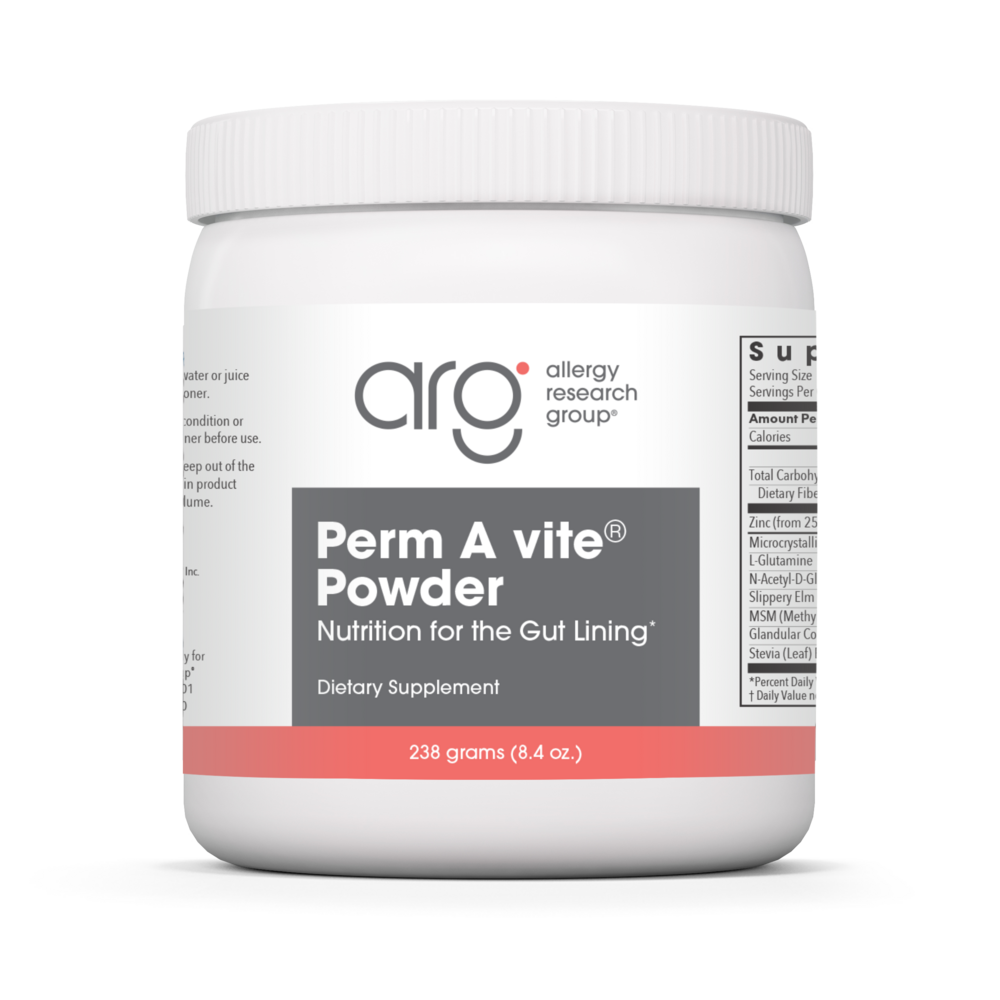 SKU: ARG-72490
Perm A vite® contains nutrients known to nutritionally support the lining of the gastrointestinal tract.*
As a dietary supplement, 1 level tablespoon one to three times daily, or as directed by a healthcare practitioner. Mixes well in water or juice. Sensitive individuals may want to start with a lower dose and increase gradually. Best taken 1 hour before or after a meal.
Serving Size: 1 tablespoon (8 g)
Amount Per Serving
Calories ... 25
Total Carbohydrates ... 3g
Dietary Fiber ... 3g
Zinc ... 5mg
(from 25mg of Zinc Carnosine)
L-Glutamine ... 2g
N-Acetyl-D- Glucosamine ... 300mg
Slippery Elm Powder ... 200mg
(Bark)
MSM ... 100mg
(Methylsulfonylmethane)(OptiMSM®)
Glandular Complex with Epithelial Growth Factor ... 100mg
Stevia Extract ... 30mg
(Leaf)
Keep in a cool, dry place, tightly capped.
Variation in product color may occur.