Pharma Kava Extract
Herb Pharm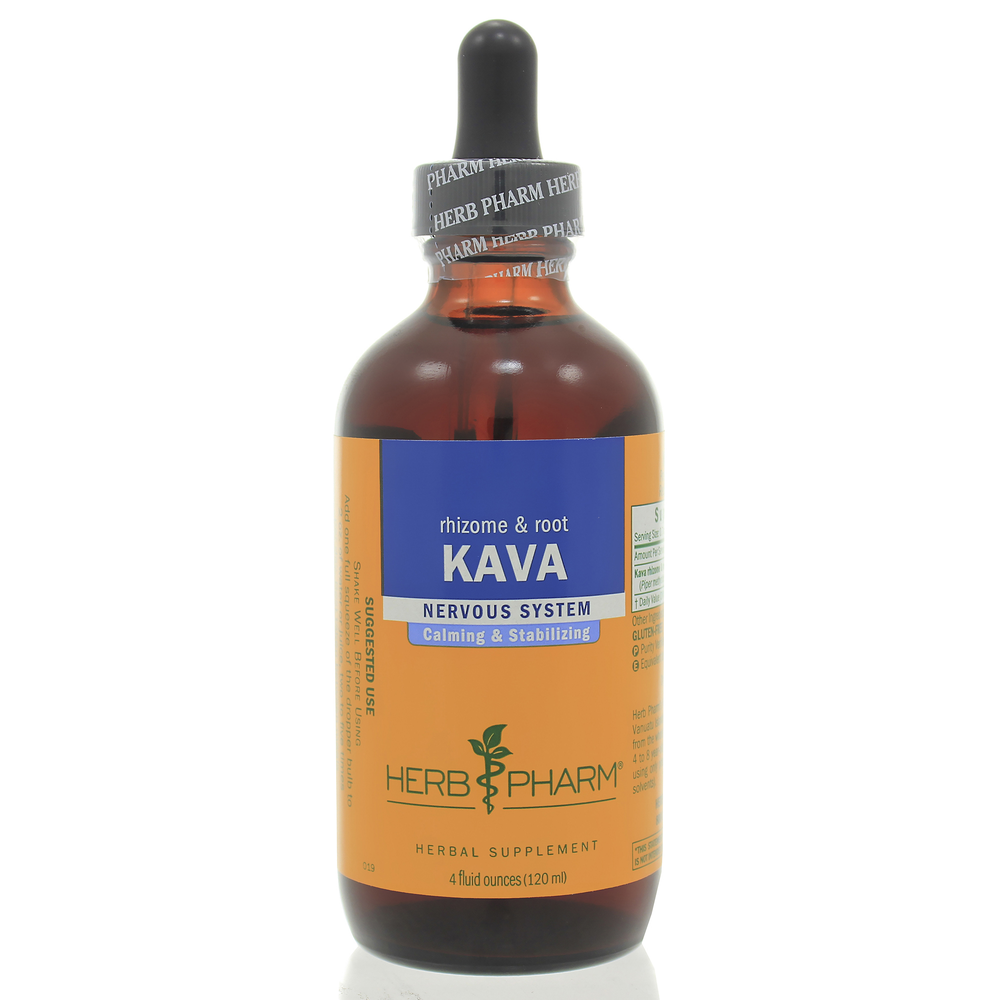 SKU: HE4-DKAV04

Pharma Kava Extract
Pharma Kava is prepared from the rhizome & roots of Piper methysticum plants which are naturally grown in the South Pacific islands of Vanuatu

Supplement Facts
Serving size: 40 drops

Amount per serving
kavalactones: 64 mg

Other Ingredients
certified organic grain alcohol (83-93%) & Kava extractives

Suggested use
Two or three times per day, take 40 drops in a little water (40-drop dose contains 64 mg of kavalactones)

Cautions
FDA advises that a potential risk of rare, but severe, liver injury may be associated with kava. Ask a healthcare professional before use if you have or have had liver problems, frequently use alcoholic beverages, or are taking any medication. Stop use and see a doctor if liver symptoms occur (unusual fatigue, abdominal pain, appetite loss, dark urine, pale stools, yellow eyes or skin). Not for use by persons under 18 years of age, or by pregnant or breastfeeding woman. Do not take with alcoholic beverages. Excessive use may briefly impair ability to drive, or operate machinery.

Keep Out of the Reach of Children.

It looks like there are no similar
products available