Phase 2.5 Bile Support
Professional Health Products®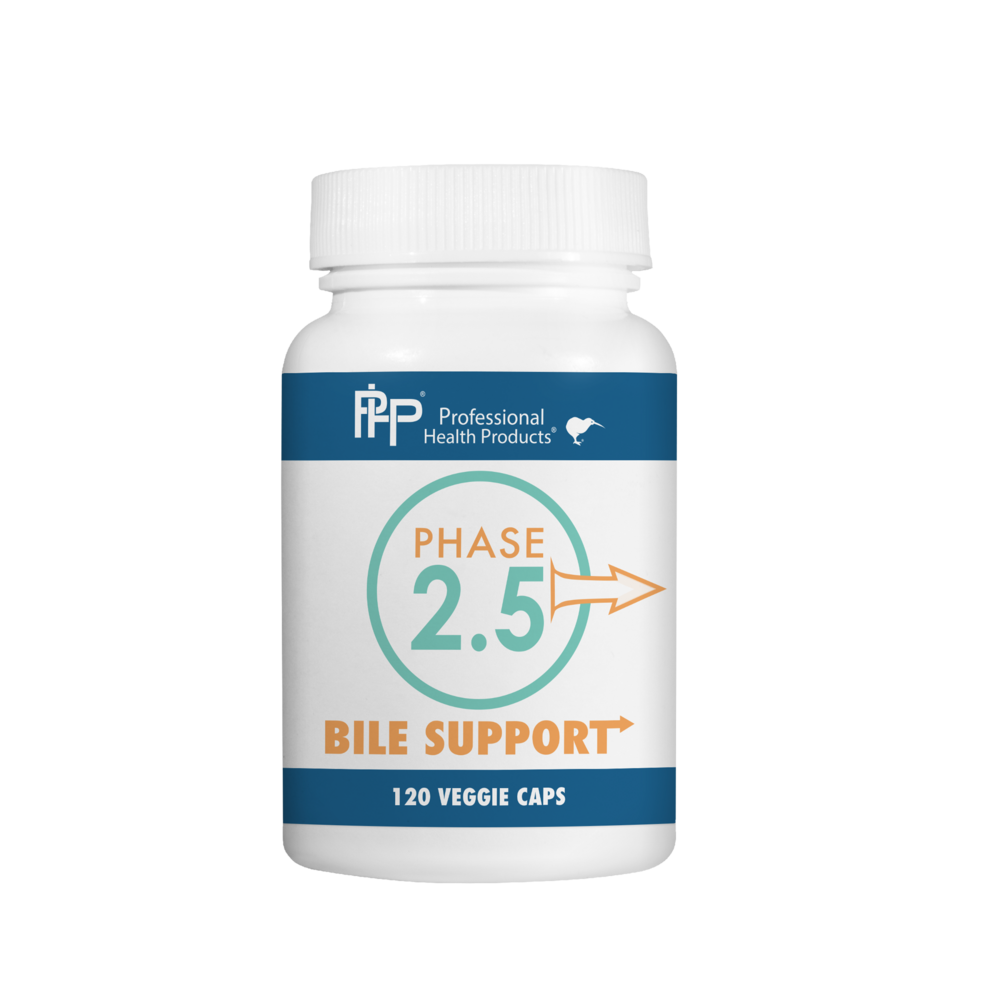 SKU: PHP209-SP25
Phase 2.5 Bile Support supports healthy bile flow. Bile is the body's natural system for removal of toxins; it is involved in various important physiological processes such as cholesterol & blood glucose metabolism, thyroid hormone physiology and lipid & fat-soluble vitamin absorption. This product contains:
• Artichoke as ALTILIX™ shown to have liver detoxification, glucose management and vascular protection activities. These functions improve bile formation and insulin resistance. The flavonoids contained in artichoke leaves have shown to inhibit cholesterol biosynthesis and LDL oxidation.
• Conjugation factors – glycine and taurine
• Phosphatidylcholine to support bile fluidity
• Dandelion to stimulate bile flow
• Pairs well with Phase 3 Complete Detox and Eco Liver


Suggested Use:
Take two caps three times a day, or as directed by your Health Care Professional.
Serving Size
: 4 Capsules
Amount Per Serving
Phosphatidylcholine
... 300mg
(from sunflower lecithin)
Glycine
... 250mg
Taurine
... 200mg
Altilix™ Artichoke Leaf Extract
... 150mg
(Cynara cardunculus) (STD 10% Cholorogenic Acid) (STD to 2% Luteolin-7-Glucosides)
Dandelion Root
... 100mg
(4:1 Plant Extract) (Taraxacum officinale)
Gluten Free, Plant Based
If you are pregnant or nursing, consult your Health Care Professional before using. Keep out of reach of children.