Phlogisticlean Liquid
Kan Herb Company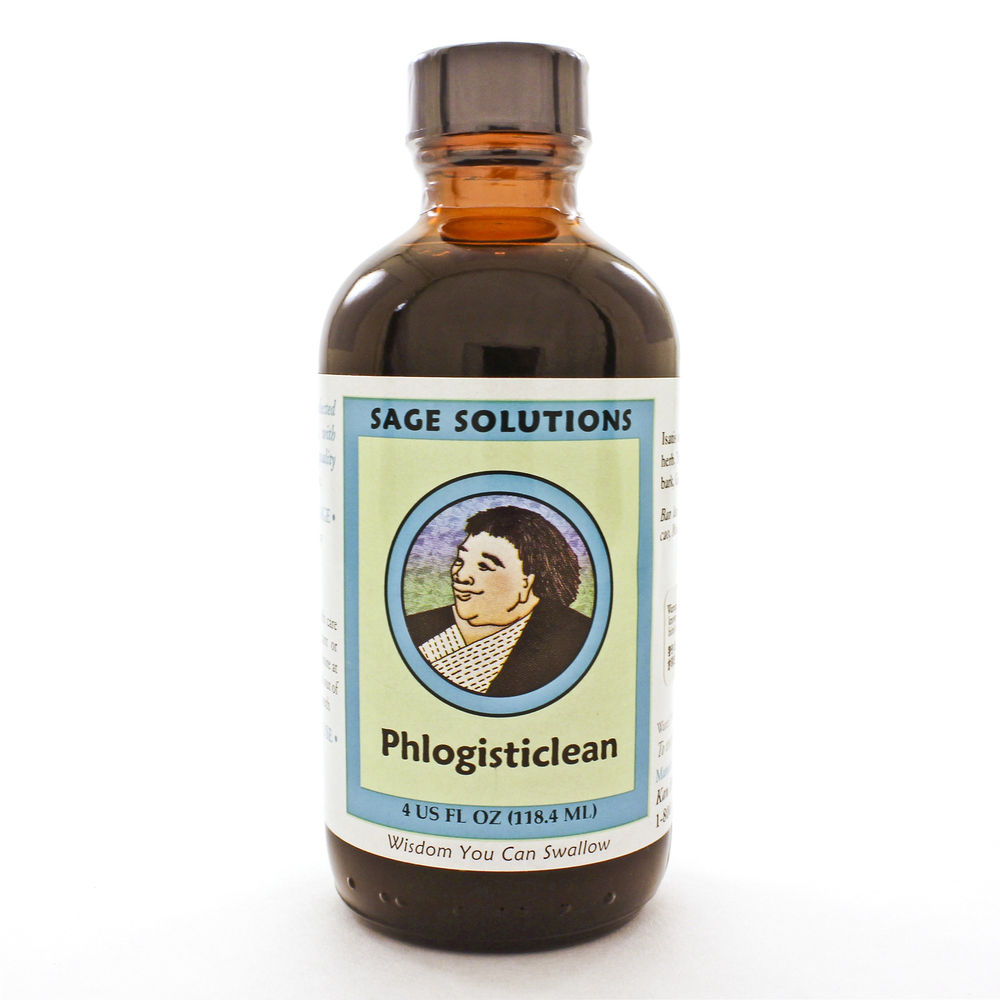 SKU: KA3S-PCI4
Functions:
Purges Phlegm, Heat, and Toxins from the Blood, supports lymphatic system.
Indications (Symptoms):
_Helps soothe occasional swelling, pain, inflammation, and suppuration of organs and tissues of the neck and head
_Supports glandular and lymphatic health
The average dose is 1-2 cc of solution, or approximately 20-30 drops, 2-3 times per day. Due to the efficiency of the double water-alcohol extraction process, 60-90 drops (2-3 cc) taken daily is equivalent to 1-2 cups (250-500 cc) of water decoction, the generally recommended daily dose.
For babies or young children, add the entire daily dose to 1 oz of boiling water to evaporate the alcohol, then add 3 oz of fruit juice or cereal with honey, maple syrup, or raw sugar to mask the taste. Total daily amount may be divided into 4-6 individual doses.
Pinyin Name
-Common Name

Ban lan gen
-Isatis root
Xuan shen
-Scrophularia root
Bai hua she she cao
-Oldenlandia herb
Mu dan pi
-Tree peony root bark
Huang bi
-Phellodendron bark
Ma bo
-Giant puffball fruiting body
Cautions & Contraindications:
_Pregnancy
_While nursing

For a stronger and more rapid effect, the formulas should be taken on an empty stomach. For those with more sensitive stomachs, doses should be taken with food or after meals (this moderates the herbs effects and rate of absorption).