PhosSerine Complex
Allergy Research Group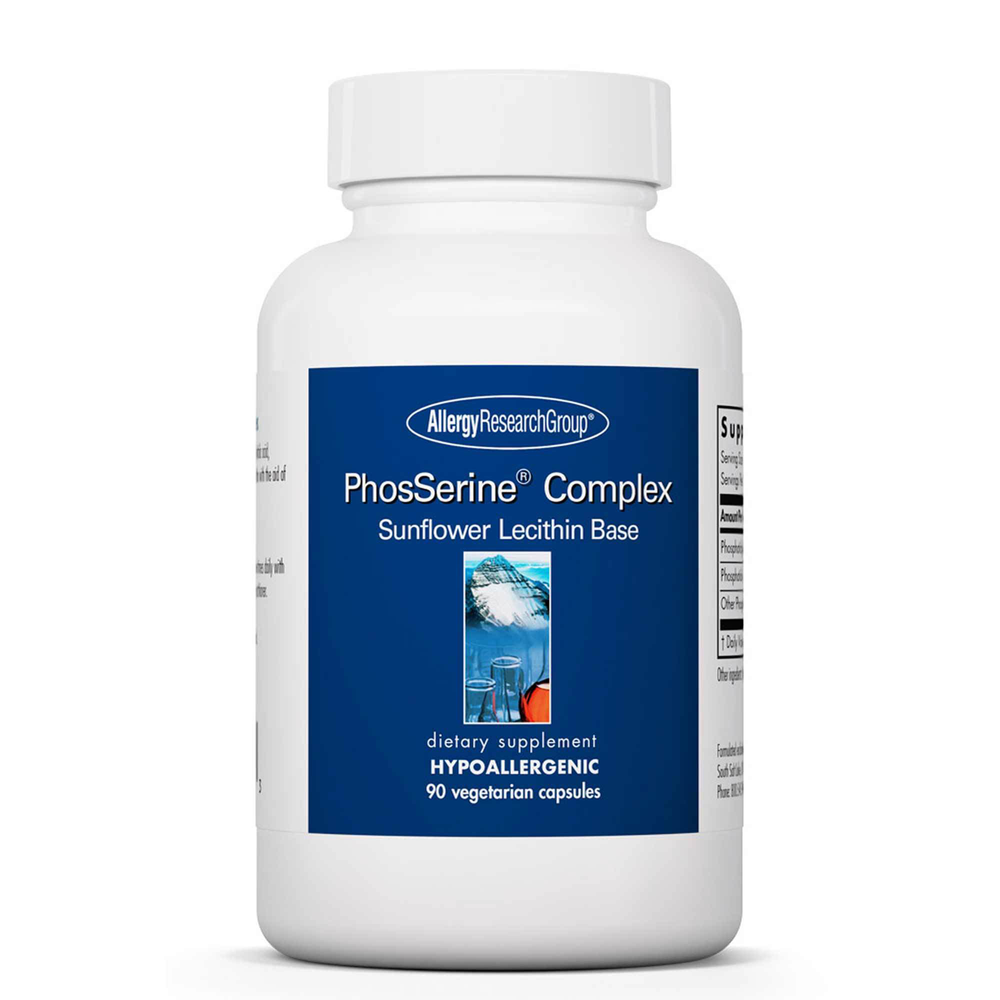 SKU: ARG-72571
PhosSerine® Complex contains phosphatidylserine and phosphatidic acid, structural and functional components of the inner layers of cell membranes in plants, animals and other life forms. PhosSerine® Complex is extracted from non-GMO sunflower lecithin with the aid of a cabbage enzyme.
As a dietary supplement, 1 capsule three times daily with meals, or as directed by a healthcare practitioner.
Serving Size: 1 capsule
Amount Per Serving
Phosphatidylserine ... 100mg
(sunflower)
Phosphatidic Acid ... 90mg
(sunflower)
Other Phospholipids ... 35mg
(sunflower)
Other Ingredients: Hydroxypropyl methylcellulose, silicon dioxide, L-leucine.
Keep in a cool, dry place, tightly capped.