PhosChol PPC 900mg
Nutrasal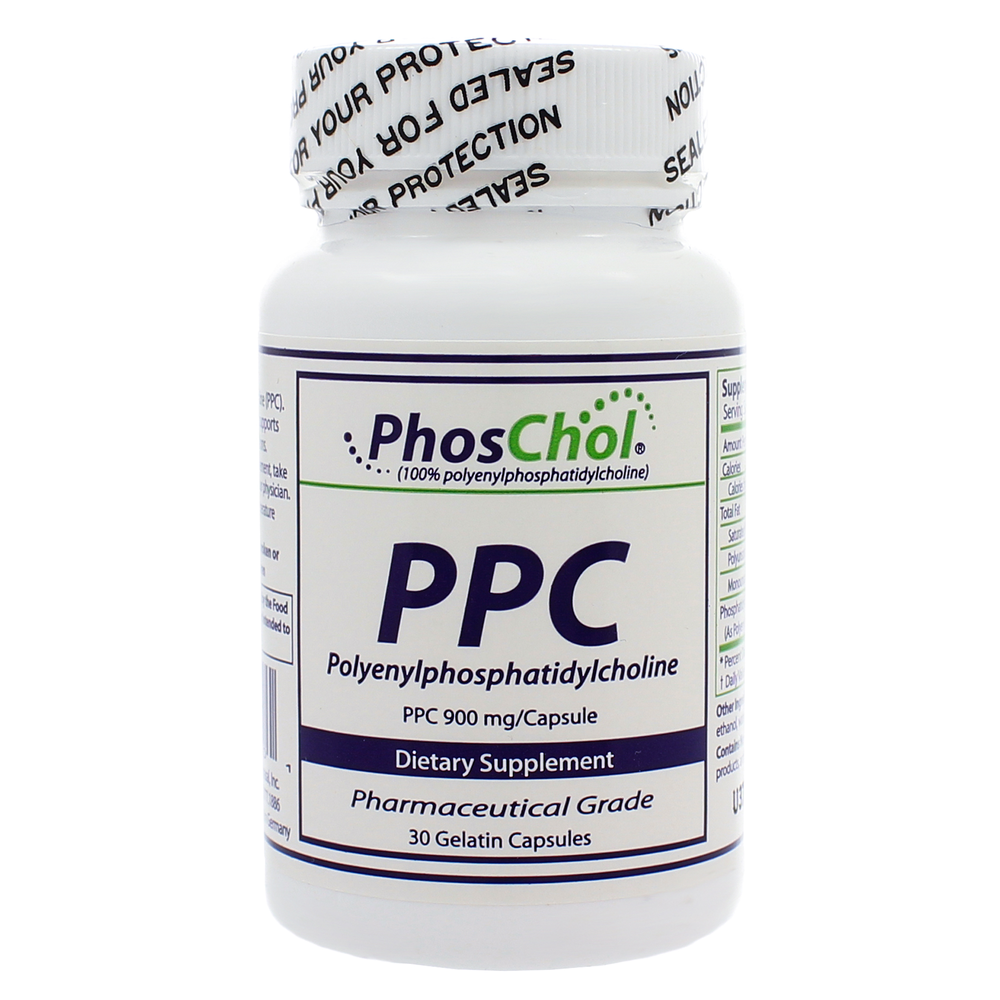 SKU: AM2-PHOSC
Each serving provides: 2700mg of Polyenylphosphatidylcholine (PPC). PPC is vital to cell membranes. Studies suggest PPC increases choline levels in the blood and brain and supports acetylcholine synthesis for neuronal and cell function. PPC supports brain, liver and cardivascular functions. PPC aids gastointestinal mucosa.


As a dietary supplement, take 2-3 capsules per day or as directed by your physician.
Serving Size: 3 capsules
Amount Per Serving
Calories ... 30
Calories from Fat ... 30
Total Fat ... 3g
Saturated Fat ... 0g
Polyunsaturated Fat ... 0.5g
Monounsaturated Fat ... 2g
Phosphatydylcholine ... 2700mg
(As Polyenylphosphatidylcholine) from soy
Other Ingedients: gelatin, glycerides, fatty acids, glycerin, ethanol, water.
Contains No: wheat, gluten, corn, soy protein, yeast, dairy products, artificial colors, sweeteners, or preservatives.


Store at controlled room temperature 59°F - 86°F (15°C - 30°C).
Do not take if tamper resistant seal is broken or missing. Keep out of reach of children.