Phosphatidylserine
Ortho Molecular Products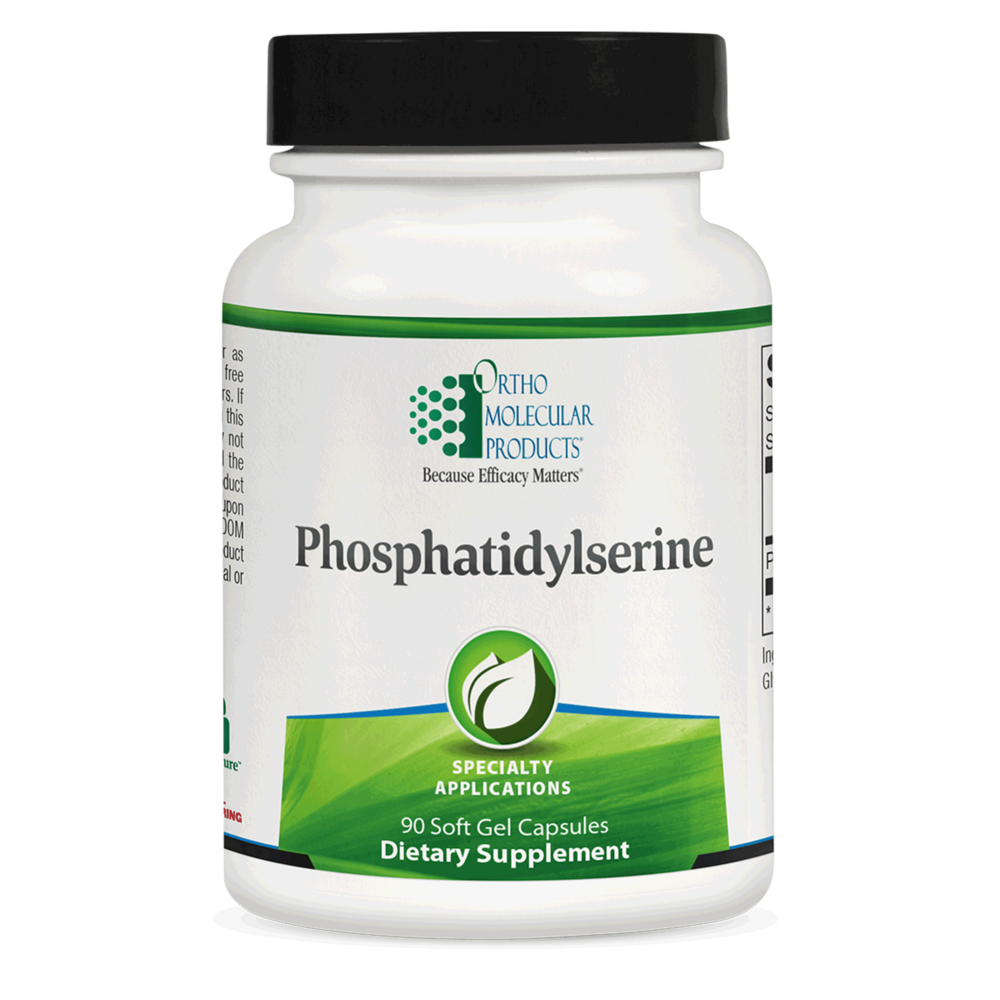 SKU: OHM-542090
Phosphatidylserine
Phosphatidylserine helps support normal cognitive and nervous system function.*
1 soft gel capsule three times per day or as recommended by your health care professional.
Serving Size: 1 Soft Gel Capsule
Amount Per ServingOther Ingredients
Sunflower Phosphatide Complex, Gelatin, Glycerin, Polyglycitol Syrup, and Purified Water.

Does Not Contain
Gluten, corn, yeast, artificial colors and flavors.
Do not consume this product if you are pregnant or nursing. Consult your physician for further information.