Phyto Brain-E™ XL
Apex Energetics, Inc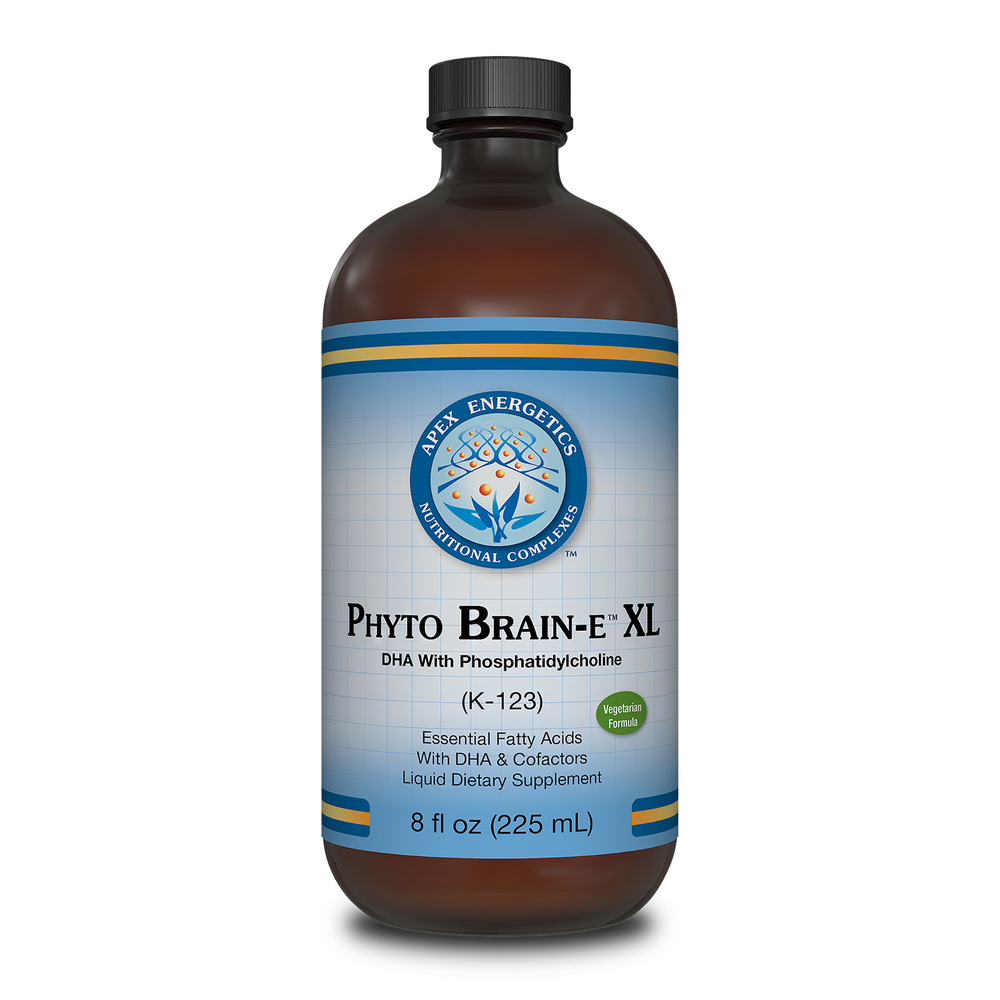 SKU: APE949-K123
Phyto Brain-E™ XL (K123) includes 1200 mg of DHA uniquely derived from phytoplankton. Each teaspoon incorporates 60 mg of phosphatidylcholine and more than 100% of the recommended daily value for vitamin E. Omega-3 fatty acids are vital to the health and function of the brain and play critical roles in the structure, fluidity, and permeability of cell membranes.* They are also necessary for healthy intercellular communication (signaling).* Also available in a 4 fl oz bottle (K54).
Suggested Use:
Take 5 mL (approx. 1 teaspoon) once a day with a meal, or as directed by your healthcare professional. SHAKE WELL BEFORE USE.


Serving Size: 5 mL (approx. 1 teaspoon)

Amount Per Serving
Calories ... 35
Vitamin E ... 23mg
(mixed tocopherols) (35 IU)
DHA ... 1200mg
(docosahexaenoic acid)
Phosphatidylcholine ... 60mg
(from sunflower lecithin)

Other Ingredients: DHA algal oil (Schizochytrium sp.), olive oil, high oleic sunflower oil, lime essential oil, natural vanilla flavor, luo han guo fruit extract, rosemary extract, sunflower lecithin.

Does not contain: Gluten, soy, milk

Ideal for Vegans, Vegetarians
Consult your healthcare professional before use if pregnant, nursing, taking medications, or for any use by minors. Do not use if the safety seal is broken or missing. KEEP OUT OF REACH OF CHILDREN.

Storage instructions: REFRIGERATE UPON RECEIPT. Keep this bottle tightly closed.