Female Support Formula
Gaia Herbs/Professional Solutions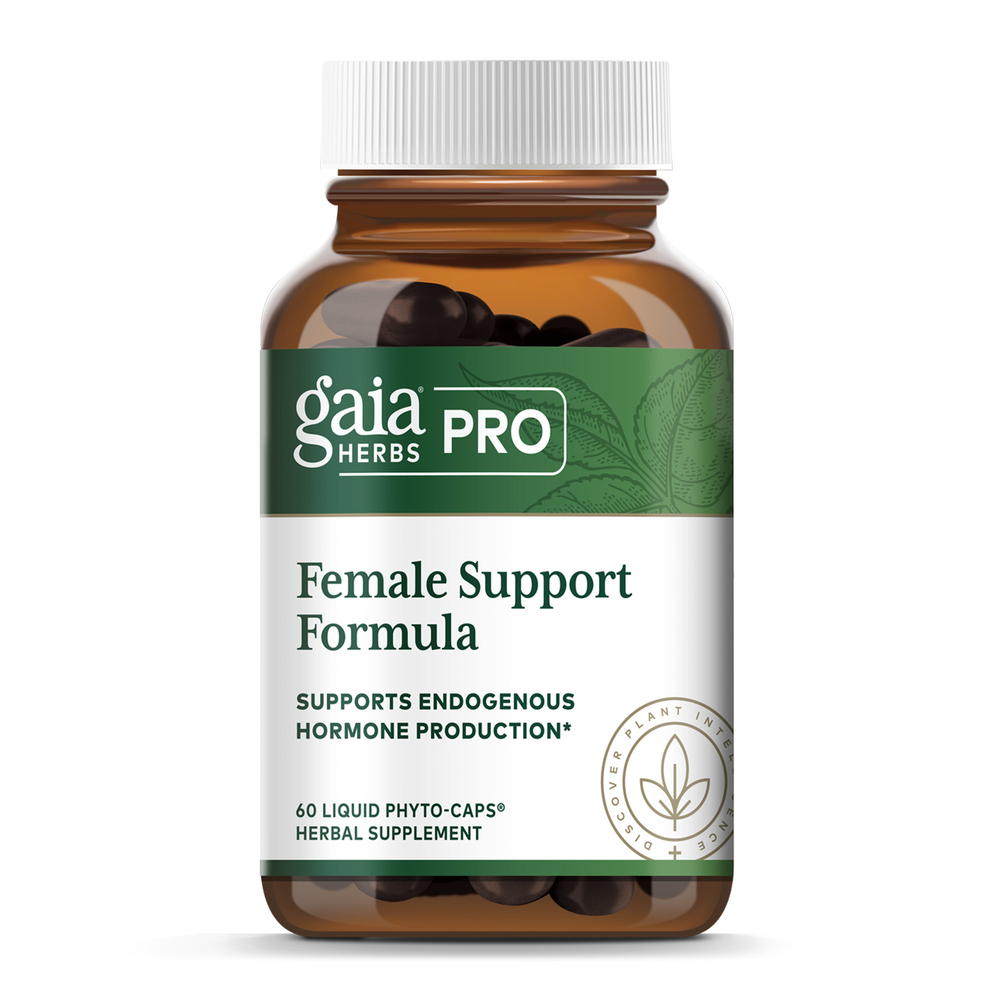 SKU: GAIP-90P17060
Supports endogenous hormone production.* Throughout a woman's lifetime, her body naturally goes through transitional hormonal states. Keeping the body and mind balanced through the hormonal fluctuations of PMS and menopause is vital to maintaining an optimal quality of life. This product uses traditional herbal wisdom to optimize female hormone balance and well-being.*


Suggested Use:
Adults take 1 capsule 3 times daily between meals.
Serving Size: 1 Capsule
Amount Per Serving
Total Carbohydrate ... <1g
Organic Black Cohosh root extract** ... 200mg
(Actaea racemosa)
Proprietary Extract Blend ... 430mg
Organic Alfalfa leaf** (Medicago sativa), OrganicRed Clover tops** (Trifolium pratense), Organic Oats milky seed fresh extract** (Avena sativa), Organic Chaste Tree berry** (Vitex agnus-castus), Organic Dandelion root** (Taraxacum officinale), St. Johns Wort flower buds and tops+ (Hypericum perforatum), Organic Vervain aerial tops**, Organic Dandelion leaf** (Taraxacum officinale), Organic Sage leaf** (Salvia officinalis)
Other Ingredients: Vegetable glycerin, sunflower lecithin, water and vegan capsule (hypromellose)

This product does not contain
animal by-products
no gelatin
heavy metal toxicity
Warning: Not for use during pregnancy or lactation. If you have a medical condition or take medications, please consult with your healthcare practitioner before use. Use only as directed on label. Safety-sealed for your protection. Keep bottle capped at all times and store in a cool, dry place. Natural separation may occur. This does not affect product quality. Store away from children.