PhytoCore
Ortho Molecular Products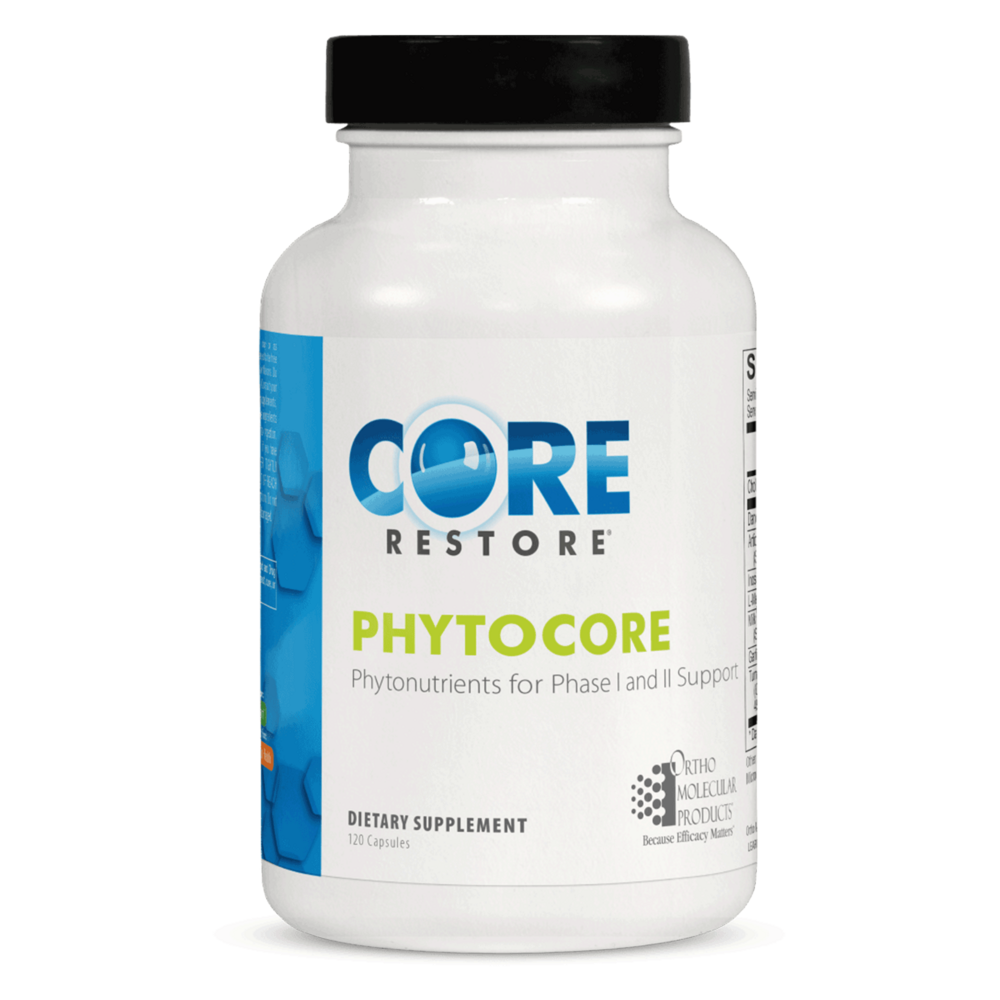 SKU: OHM-523120
PhytoCore
PhytoCore is part of the Core Restore Kit and supports Phase I and II liver detoxification. It supports the body's natural liver cleansing function during detoxification.*
2-3 capsules two times per day or as recommended by your health care professional.
Serving Size: 3 Capsules
Amount Per Serving
Choline (as Choline Bitartrate)
72 mg
Dandelion Root Extract
225 mg
Artichoke Leaf Extract
(Standardized to contain 5% Cynarin)
145 mg
Inositol NF
140 mg
L-Methionine USP
140 mg
Milk Thistle Seed Extract
(Standardized to contain 80% Silymarin)
130 mg
Garlic Bulb
100 mg
Turmeric Root Extract
(Standardized to contain 95% Curcuminoids)
100 mg
Beet Leaf
65 mg
Other Ingredients
Natural Vegetable Capsules, Microcrystalline Cellulose, Silicon Dioxide, and Magnesium Stearate.

Does Not Contain
Gluten, yeast, artificial colors and flavors.
Do not consume this product if you are pregnant or nursing. Consult your physician for further information.