Phytoest Compound
Wise Woman Herbals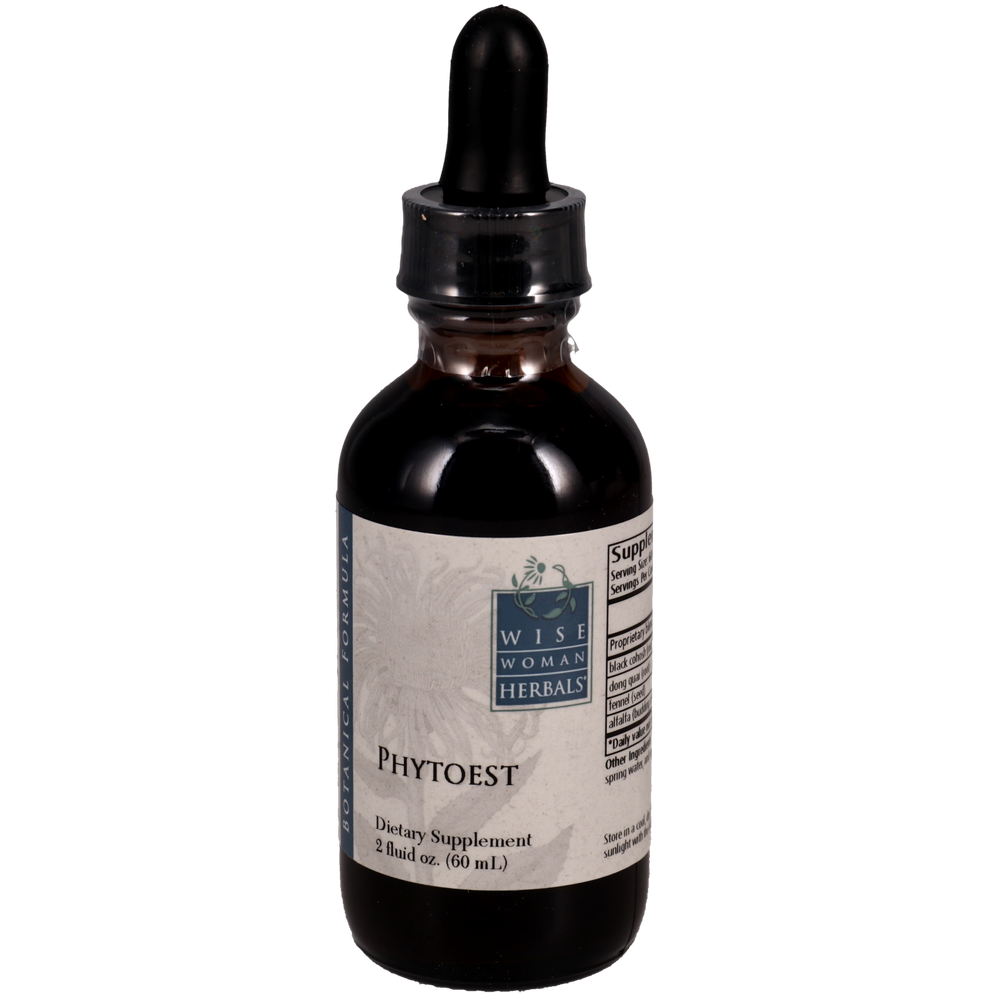 SKU: WWH-2PECO
Promotes normal female glandular system function.


Suggested Use:
Take 20-60 drops, 1-4 times a day. (Note: Dropper included with 2 ounce size only.)

Ingredients:
Cimicifuga racemosa (black cohosh), Angelica sinensis (dong quai), Foeniculum vulgare (bitter fennel), and Medicago sativa (alfalfa).


To support normal menstrual cycle function, use Phytoest days 1-15 and Phytoprogest days 16-28. The herbs in this formula are traditionally used for supporting normal glandular function, but they do not contain estrogen. This formula is contraindicated in pregnancy. If you become pregnant while taking this, discontinue use immediately due to the Cimicifuga racemosa (black cohosh). There is a 2003 study showing an increase risk of breast cancer metastasis (spreading) to the lungs in rats from Cimicifuga racemosa (black cohosh), which contraindicates its use in women with who are high risk for or have a history of breast cancer.