Phytosterol Complex
Progressive Labs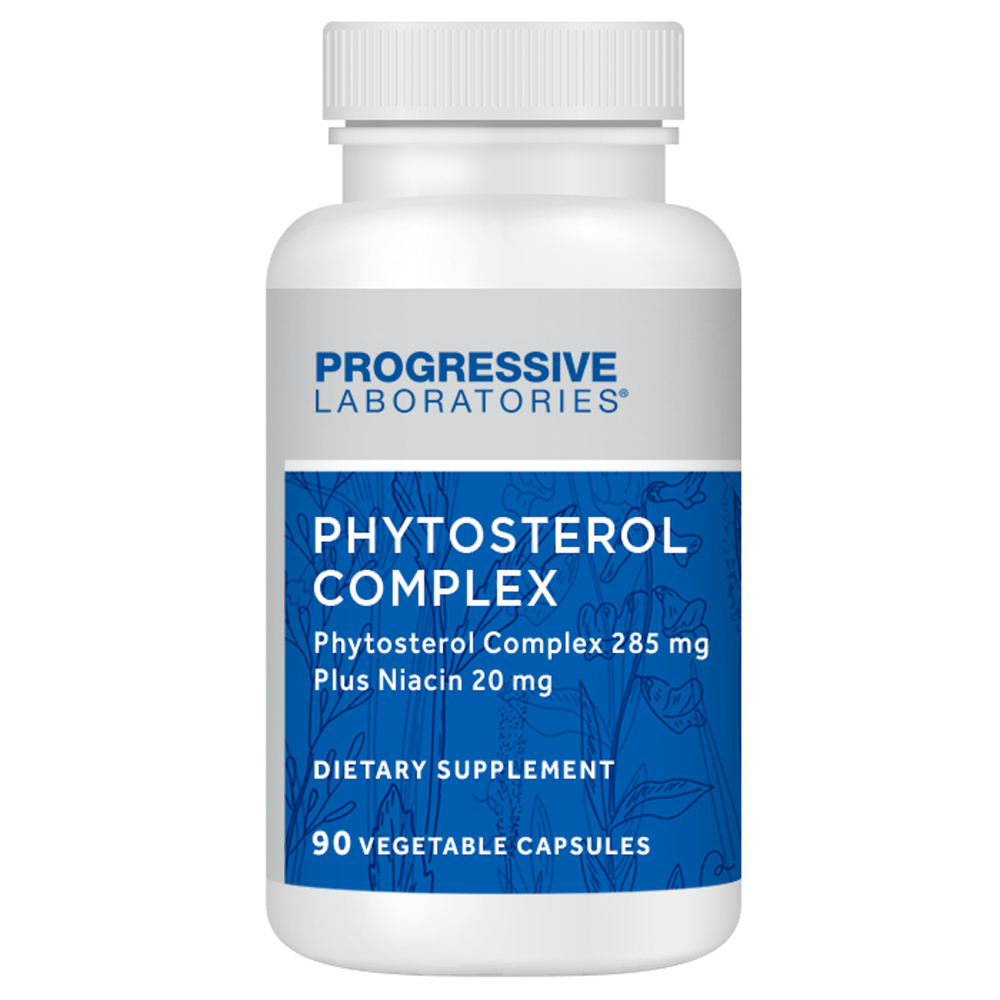 SKU: PGV-864
Phytosterol Complex, by Progressive Labs, is available in a 90 Capsule form.

Phytosterols have been shown to work in two ways to lower serum cholesterol levels: 1) By reducing the absorption of dietary cholesterol into circulation and 2) By preventing resorption of recirculating cholesterol that is a normal constituent of bile in the intestines. The exact mechanism by which phytosterols inhibit cholesterol absorption is unclear; however, there is much evidence to indicate that the plant sterols combine with cholesterol to form inseparable crystals which are not absorbable. Oral intake of phytosterols does not interfere with health or the absorption or metabolism of foodstuff other than cholesterol.

Niacin is added to the formula for its ability to expand the blood vessels so that cholesterol plaque is put into circulation to be eliminated.
One (1) or two (2) capsules taken with meals, especially if the meal contains cholesterol laden foods.
Phytosterol Complex ...285mg
Beta-Sitosterol ...151mg
Campesterol ...74mg
Stigmasterol ...60mg
Contains - Rice Flour, Magnesium Stearate