Pickleball Cocktail Jar
Jigsaw Health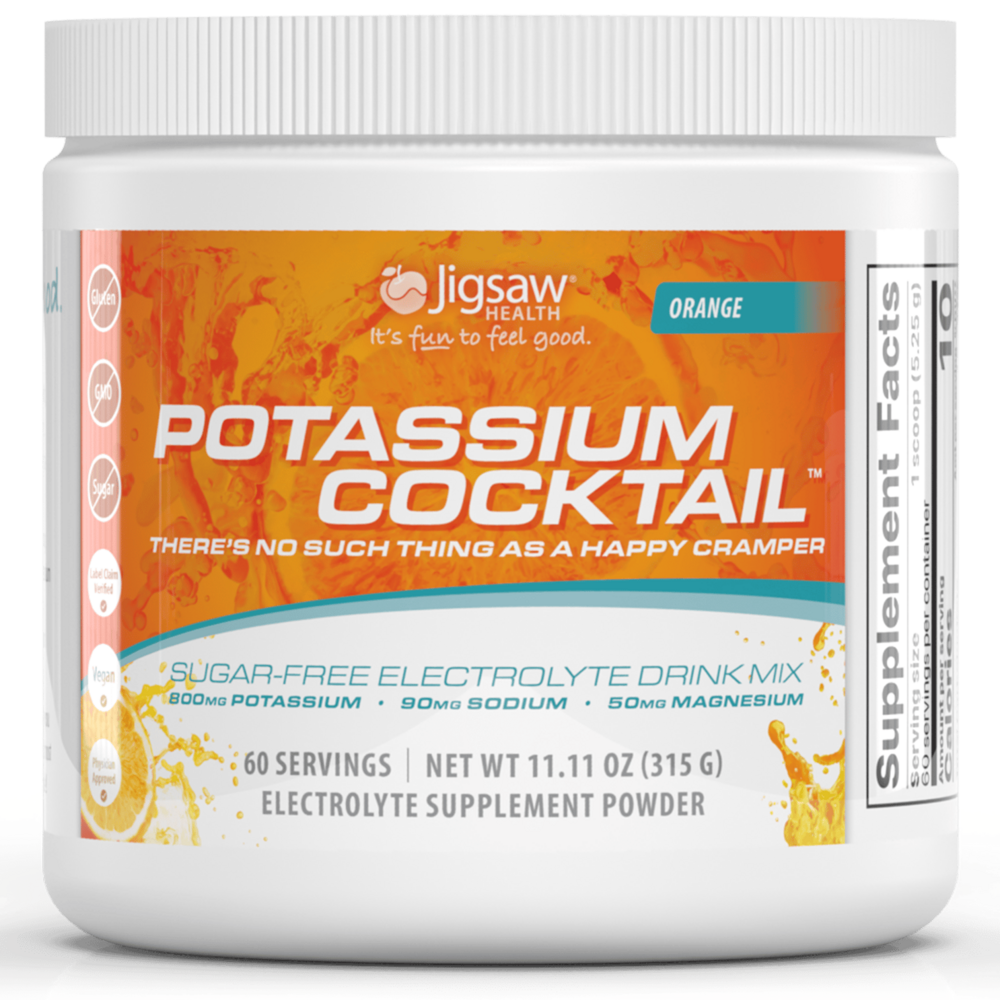 SKU: JIG-PBCJAR
A sugar-free, delicious orange-flavored beverage with 800mg of Potassium, 50mg of bioavailable Dimagnesium Malate, and 90mg of Sodium from Redmond's Real Salt.
Suggested Use:
As a nutritional supplement, mix 1 packet in 16 oz of water once daily, or use as directed by your healthcare professional.

Serving Size: One Scoop (5g)

Amount Per Serving
Calories ... 10
Total Carbohydrates ... 1g
Total Sugar ... 0g
Sodium ... 90mg
Potassium ... 800mg
Magnesium ... 50mg
Chloride ... 900mg
Other Ingredients: Malic Acid (for tartness), Natural Flavors (no MSG), Stevia Leaf Extract & Monk Fruit Extract (for sweetness), Bamboo Extract (to prevent clumping), Orange Juice Concentrate (for flavor), Beta Carotene & Beet Root (for color).
Does not contain: Gluten, soy, milk
Ideal for Vegans, Vegetarians etc
Trademark™