Pinellia Dispersing Formula Liquid
Kan Herb Company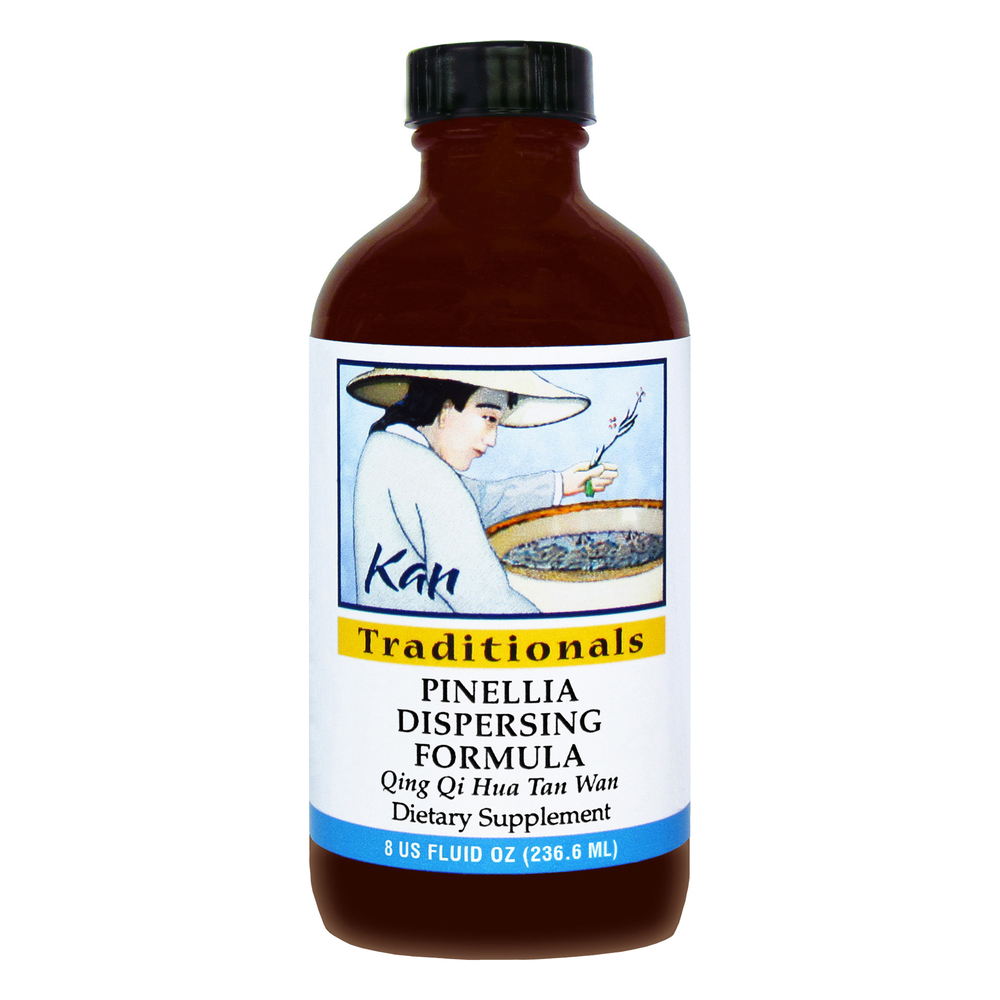 SKU: KA3T-PPD8
Supports healthy Lungs and respiratory system
Occasional fullness in the chest and diagphragm
Resolves Phlegm, clears Heat, diffuses the Lung Qi and directs it downward, supports healthy Lung functions, regulates the Qi
Suggested Adult Use:
30 drops, 2-3 times daily
Serving Size: 30 drops (approx 1ml)
Amount Per Serving
Proprietary Blend ... 828mg
Licorice cured pinellia rhizome, Bile prepared arisaema rhizome, Dry fried bitter orange immature fruit, Chinese skullcap root, Red tangerine peel, Trichosanthes seed, Apricot seed, Poria
Other Ingredients: Water, alcohol
Fa ban xia, Dan nan xing, Chao zhi shi, Huang qin, Ju hong, Gua lou ren, Xing ren, Fu ling
Seek your practitioners advice if pregnant or nursing. Shake well before every use. To evaporate alcohol, place drops in hot water. Keep out of reach of children. Keep tightly capped and out of direct sunlight. Store at room temperature. Do not put dropper in mouth.