Plant-Based Protein Powder
Omega Nutrition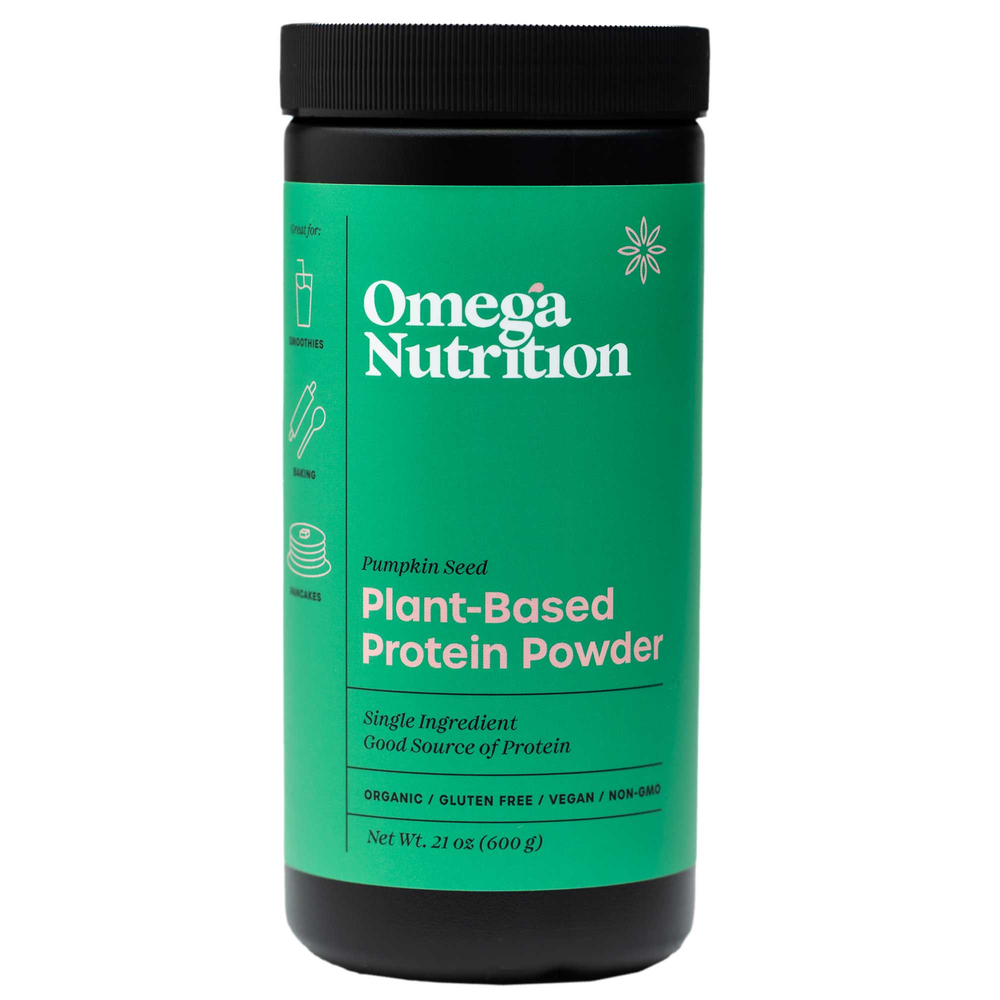 SKU: OM2-EPPPP021
The single ingredient, Plant-Based Protein Powder is a powerhouse in nutrition. Made from just pumpkin seeds, this easy-to-use powder offers 60% of plant-based protein by weight.

The premium quality, nutrient-rich protein powder, is easy to digest and can be used to make more than just protein shakes.

This Plant–Based Protein Powder provides health-minded consumers with an alternative to other ultra-processed protein powders on the market. And since it's made from just pumpkin seeds, they'll know exactly what they're getting each time they use it.



Suggested Use:
Take 1-2 Servings per day. Mix 15 grams (1 1/2 scoops) in hot or cold cereals, juices, smoothies/green drinks, yogurt or your favorite beverage.

Serving Size: 15 g (2 tbsp)

Amount Per Serving
Total Fat ... 1g
Saturated Fat ... 0g
Trans fat ... 0 g
Cholesterol ... 0 mg
Sodium ... 0mg
Total Carbohydrate ... 2mg
Dietary Fiber ... 2g
Total Sugars ... 0 g
Protein ... 9g
Amino Acid Profile

Other Ingredients: Organic partially defatted pumpkin seed powder.

USDA Organic, Kosher, Gluten Free, Vegan, Non-GMO


* Essential Amino Acids** Average AnalysisNo: additives, bleaching agents, dairy, fillers, flavors, gluten, hexane, nuts, preservatives, soy, or sugars.
Refrigerate after opening to extend shelf life. Do not purchase or use if seal is broken.