Plant-Based Quercetin
Global Healing Center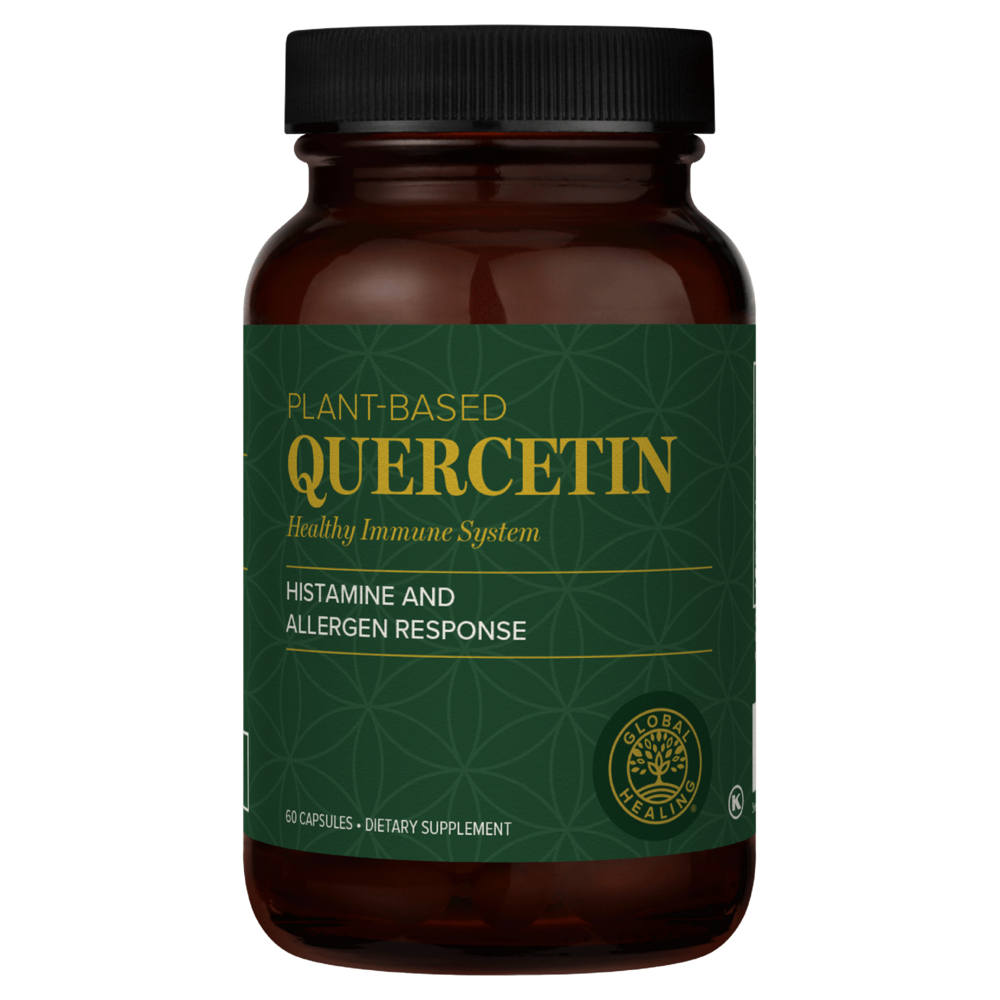 SKU: GLH055-811839030966
Plant-Based Quercetin is made with a patented, highly bioavailable form of quercetin called Quercefit to strengthen the body's defense against free radicals, stubborn allergens, and harmful organisms. Our Quercetin is formulated with an enhanced phytosome delivery method that increases the body's ability to absorb active Quercetin up to 20 times higher than standard quercetin.*
Suggested Use:
Take 1 capsule twice daily or as directed by your healthcare provider.


Serving Size: 1 Capsule

Amount Per Serving
Quercefit®️ ... 250mg
(Quercetin from Sophora japonica extract / Phospholipid lecithin from sunflower)

Other Ingredients: vegetarian capsule (cellulose), organic rice hulls, organic gum acacia, ormus supercharged minerals.