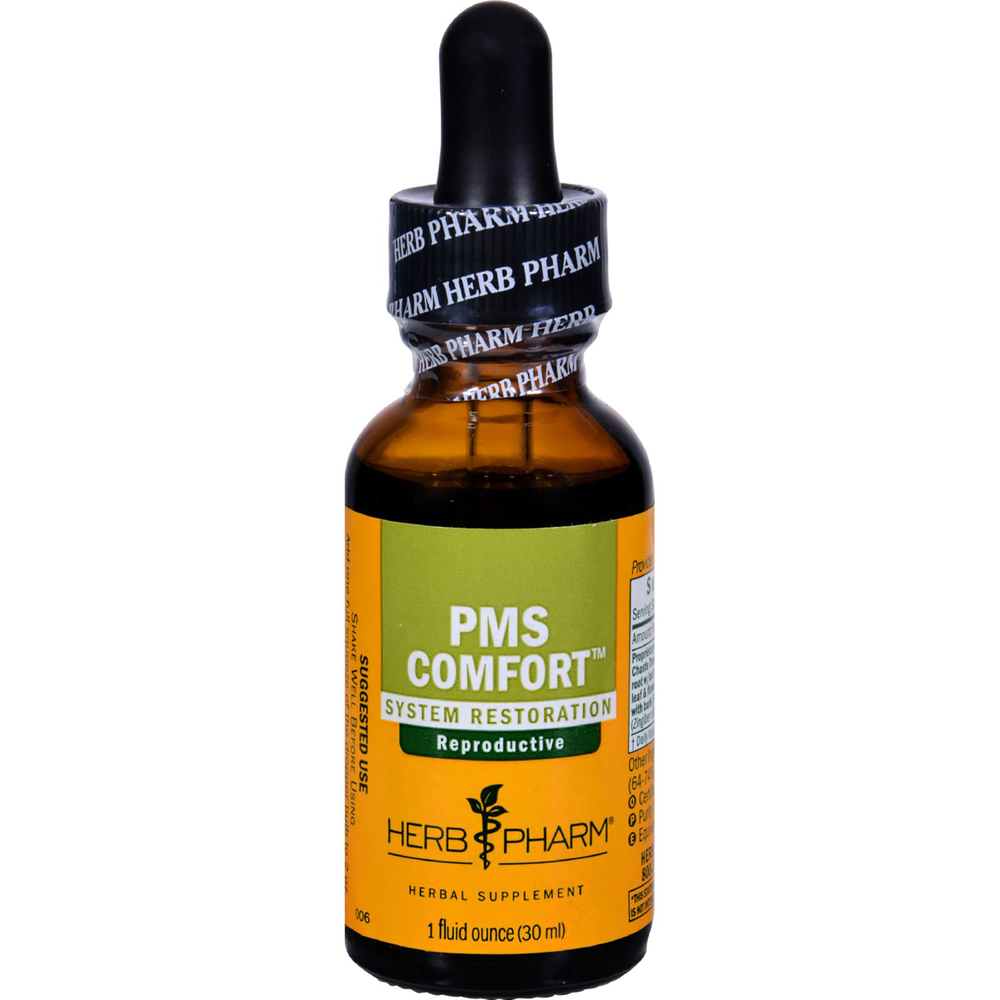 SKU: HE4-FPMST01
PMS Comfort

Provides Comfort During Premenstrual Syndrome*
1 Certified Organically Grown
2 Sustainably Wildcrafted
3 Sustainably Grown
All of the herbs in this formula are individually extracted to ensure a broad spectrum of therapeutic plant compounds.
Supplement Facts
Serving Size: 0.7 ml
Amount Per Serving
Proprietary extract blend
628mg
Chaste Tree berry (Vitex agnus-castus)
Dong Quai root without rootlet (Angelica sinensis)


Skullcap flowering herb (Scutellarai lateriflora)
Dandelion whole flowering plant (Taraxacum officinale)
Ginger rhizome (Zingiber officinale)


Other Ingredients
Certified organic cane alcohol, distilled water & vegetable glycerin.
Non-GMO & Gluten-free.Suggested Use
Shake Well Before Using
Add 1 full squeeze of the dropper bulb to 2 oz. of water or juice, 2 to 4 times per day. Best taken between meals.
Cautions and Warnings
May inhibit platelet aggregation or interact with anticoagulants. Stop use 7 days before surgery.
Keep Out of the Reach of Children.
*These statements have not been evaluated by the Food & Drug Administration. These products are not intended to diagnose, treat, cure or prevent any disease.