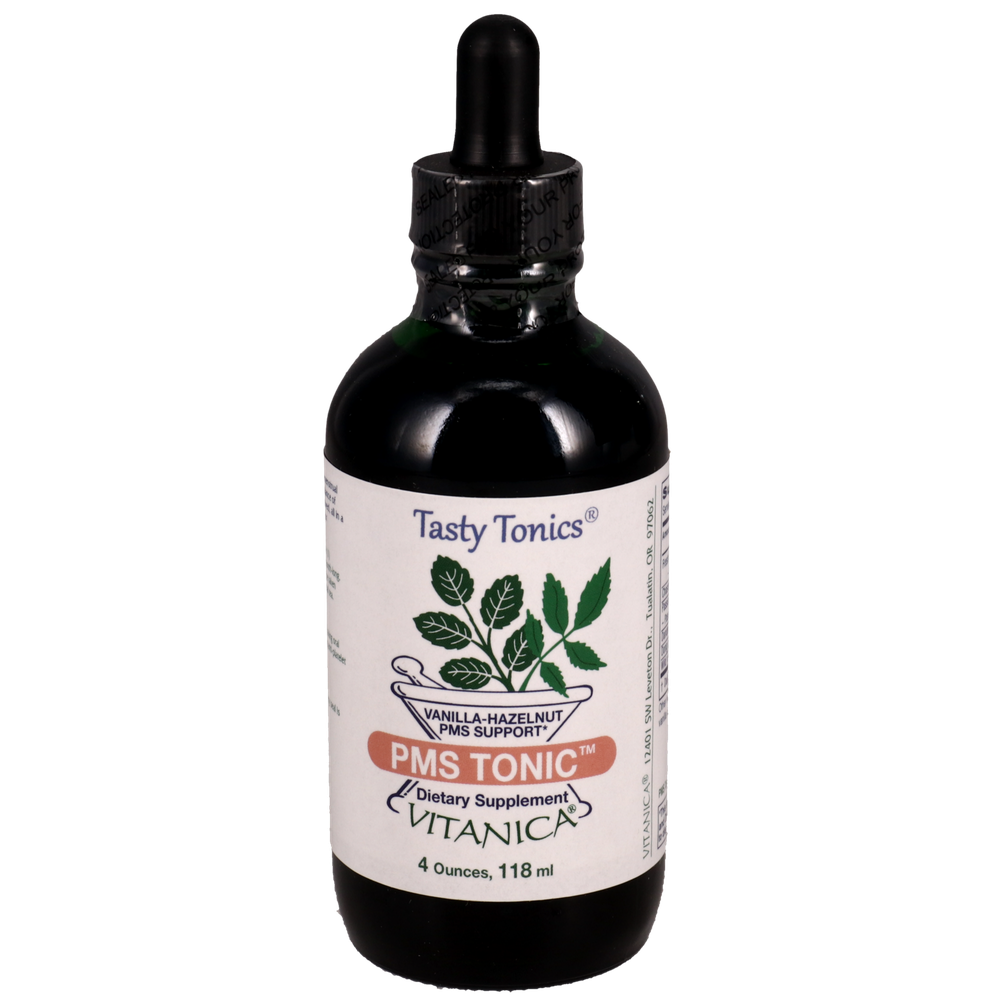 SKU: VTC-01023
Tasty Tonics® are concentrated liquid herbal formulas designed with therapeutic doses and blended with natural flavors & essential oils to taste great and encourage compliance for daily use. PMS Tonic ™ promotes relief from common PMS symptoms and may be taken all month long. Bottle is BPA-free & lightweight. *
Featured Ingredients:
Chaste tree berry and St. John's wort are well-indicated in research to promote relief of PMS symptoms.
Passionflower is a nervine botanical, used to promote relaxation.
Dong quai and Wild yam root are traditional botanicals used as endocrine system tonics, supporting hormone balance.
Dandelion leaf, a natural herbal diuretic, promotes relief from water retention.
Natural vanilla and hazelnut flavors encourage daily use of this tonic all month long.
Shake well before using. Adults: 1 teaspoon, daily; may be taken month-long. Dilute in 2-3 ounces of warm or cool water, or to taste as a delightful tea. May also be taken undiluted.
Serving Size: 4.92ml/one Teaspoon
Amount Per Serving
St. Johns wort herb ... 300mg
Hypericum perforatum
Chaste tree berry ... 200mg
Vitex agnes castus
Passion flower herb ... 150mg
Passiflora incarnata
Dandelion leaf ... 100mg
Taraxacum officinale
Dong quai root ... 100mg
Angelica sinensis
Wild yam root ... 100mg
Dioscorea villosa
Other Ingredients: Vegetable glycerin, deionized water, vanilla and hazelnut natural flavors.
Vitanicas PMS Tonic™ is suitable for vegetarians and vegans.
Avoid use during pregnancy and while nursing, or if taking oral contraceptives. Use with caution if on anti-coagulant/anti-platelet medications, or with prescription diuretics.