Policosanol 10mg
Ecological Formulas/Cardiovascular Research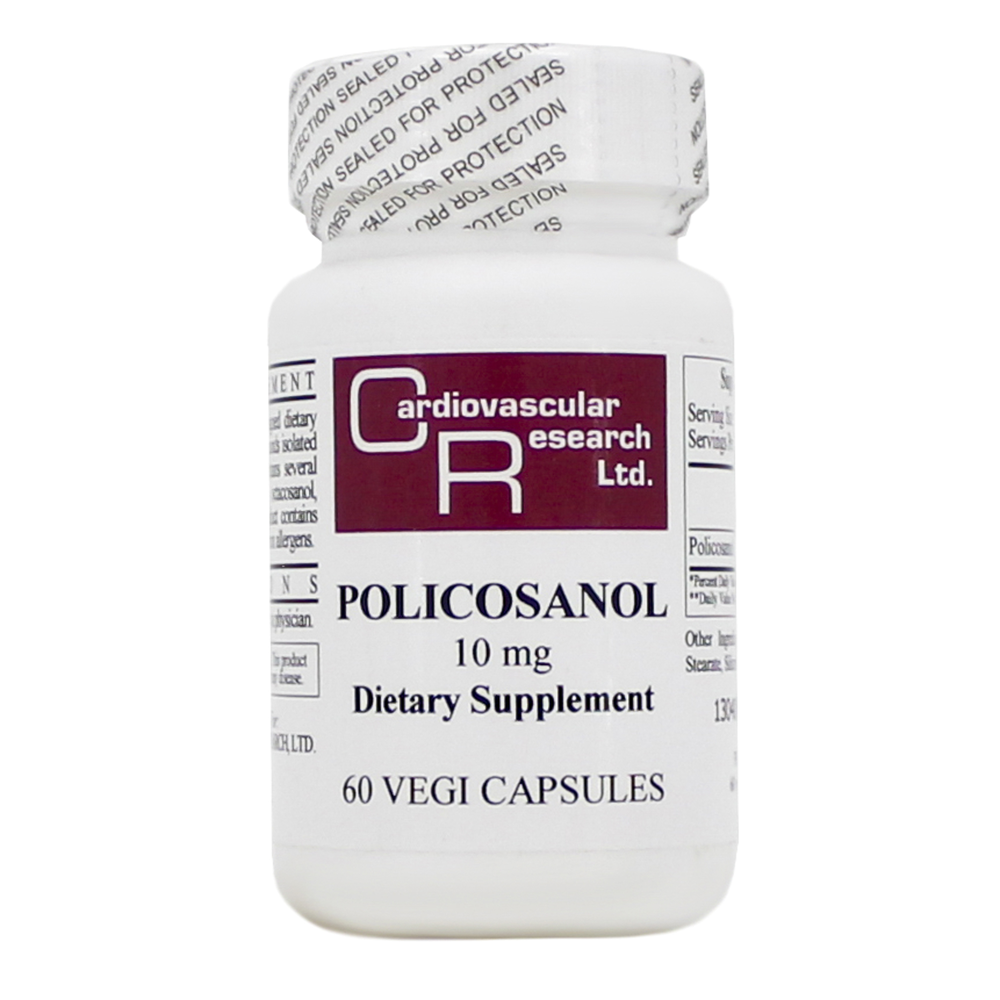 SKU: CVR-POLICO
Policosanol is a scientifically designed nutritional supplement containing a blend of compounds isolated from sugar cane wax. Policosanol contains several long chain fatty alcohols including octacosanol, hexacosanol and triacontanol.
Take two capsules daily or as directed by a physician.
Policosanol 10 mg
Contains - Cellulose, Magnesium Stearate, Silicon Dioxide
Does Not Contain - soy, yeast, wheat, corn, or other common allergens.