Poligugul Complex
Progressive Labs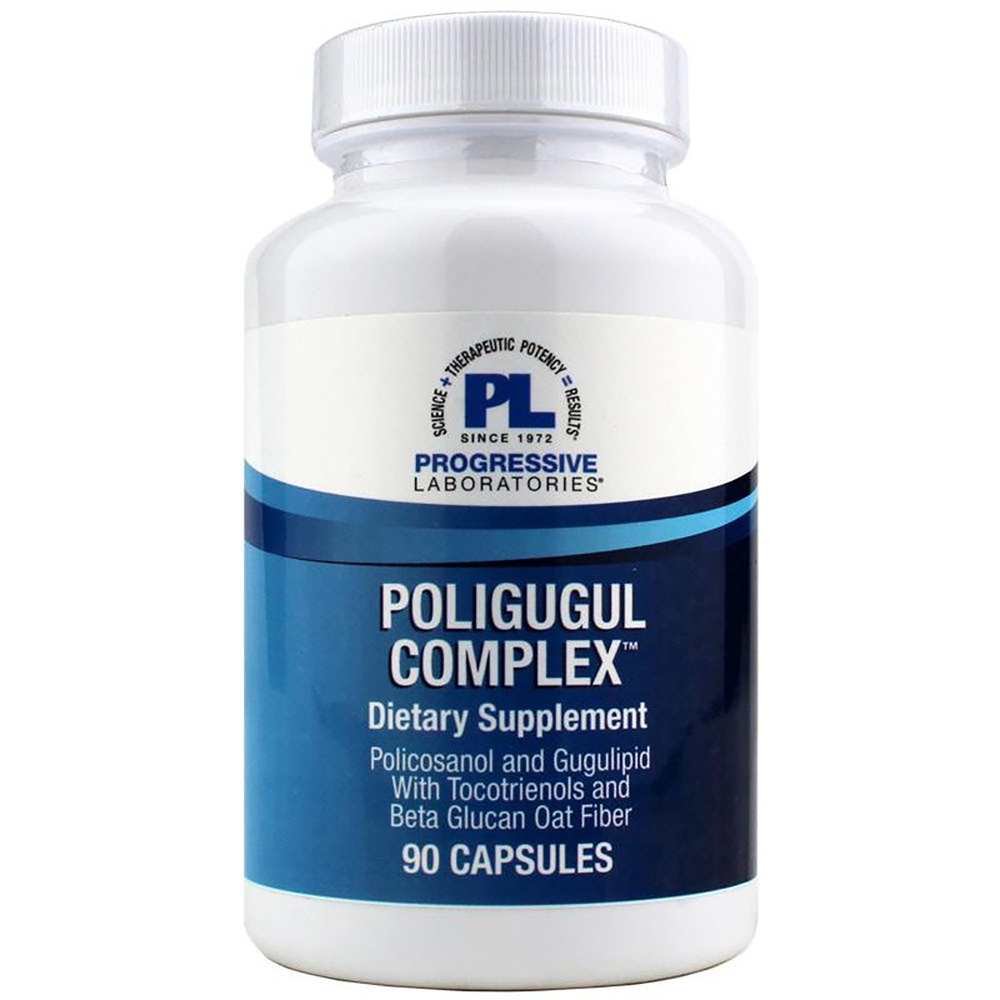 SKU: PGV-734
Poligugul Complex 90c is available by Progressive Labs.

Natural substances can be used to lower cholesterol as efficiently as drugs, without adverse effects. Poligugul is a blend of proven nutrients to attack elevated cholesterol. Policosanol inhibits cholesterol synthesis within the body and enhances processing of LDL. Gugulipid appears to increase the uptake and metabolism of serum LDL by the liver. The tocotrienol form of Vitamin E appears to decrease cholesterol production by increasing degradation of HMG-CoA reductase, the rate-limiting enzyme in cholesterol production. Beta glucan fiber from oat bran binds cholesterol-rich bile acids and increases their excretion. Vitamin E as d-alpha-tocopherol, protects LDL from oxidation, thus, reducing the risk of cardiovascular disease.
Three (3) capsules daily, or more, as directed by a doctor.
Vitamin E (from Tocomax) ...9 IU
Policosanol ...15mg
(isolated from sugar cane)
Gugulipid Guggul Extract ...900mg
(resin)
Mixed Tocotrienols ...15mg
(from Tocomax)
Beta Glucan (from oat bran) ...450mg
Contains - Gelatin, Rice Flour, Silicon Dioxide, Magnesium Stearate
Keep out of reach of children.