Potassium Citrate
Allergy Research Group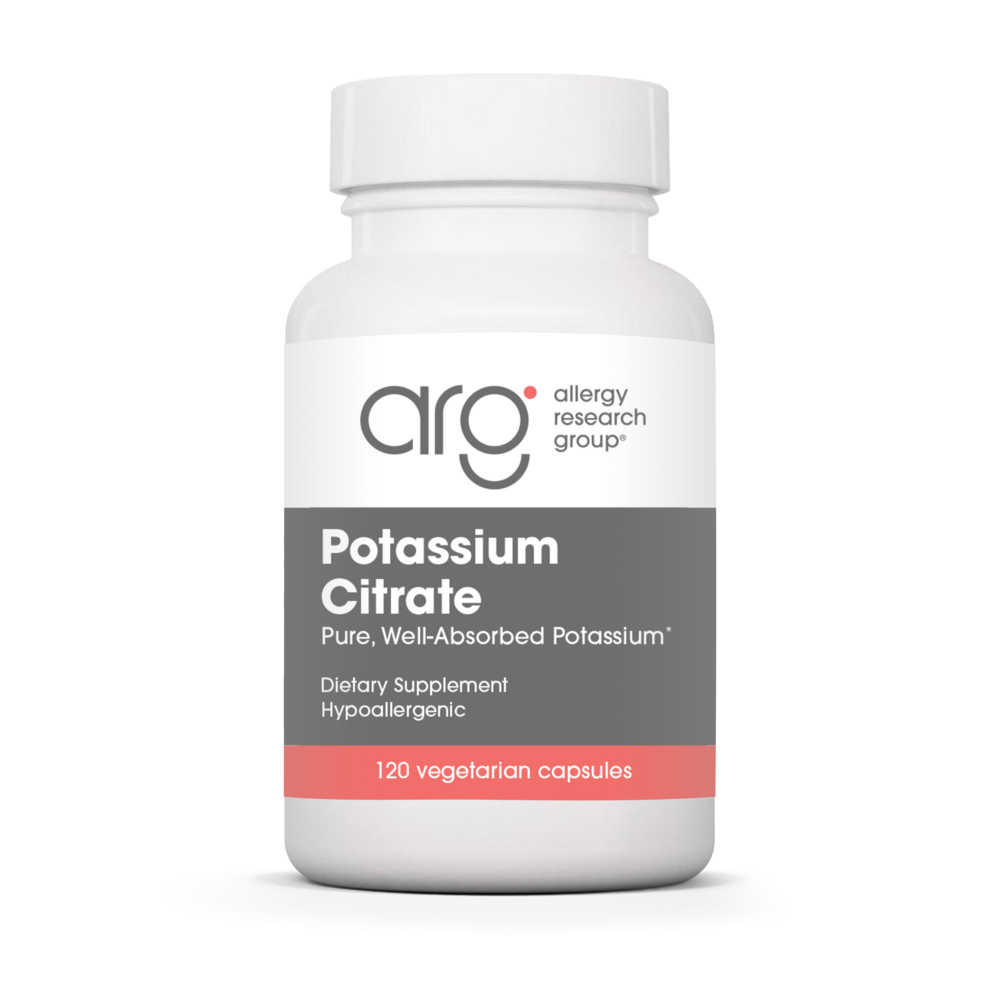 SKU: ARG-70270
Potassium is an important macromineral, required by the body in relatively large amount. Potassium Citrate is a pure source of potassium, with good bioavailability.*
As a dietary supplement, 1 capsule daily between meals, or as directed by a healthcare practitioner.
Serving Size: 1 capsule
Amount Per Serving
Potassium ... 99mg
(Potassium Citrate)
Other Ingredients: Hydroxypropyl methylcellulose, microcrystalline cellulose, L-leucine.
Contraindicated with use of aluminum containing drugs.
Keep in a cool, dry place, tightly capped.