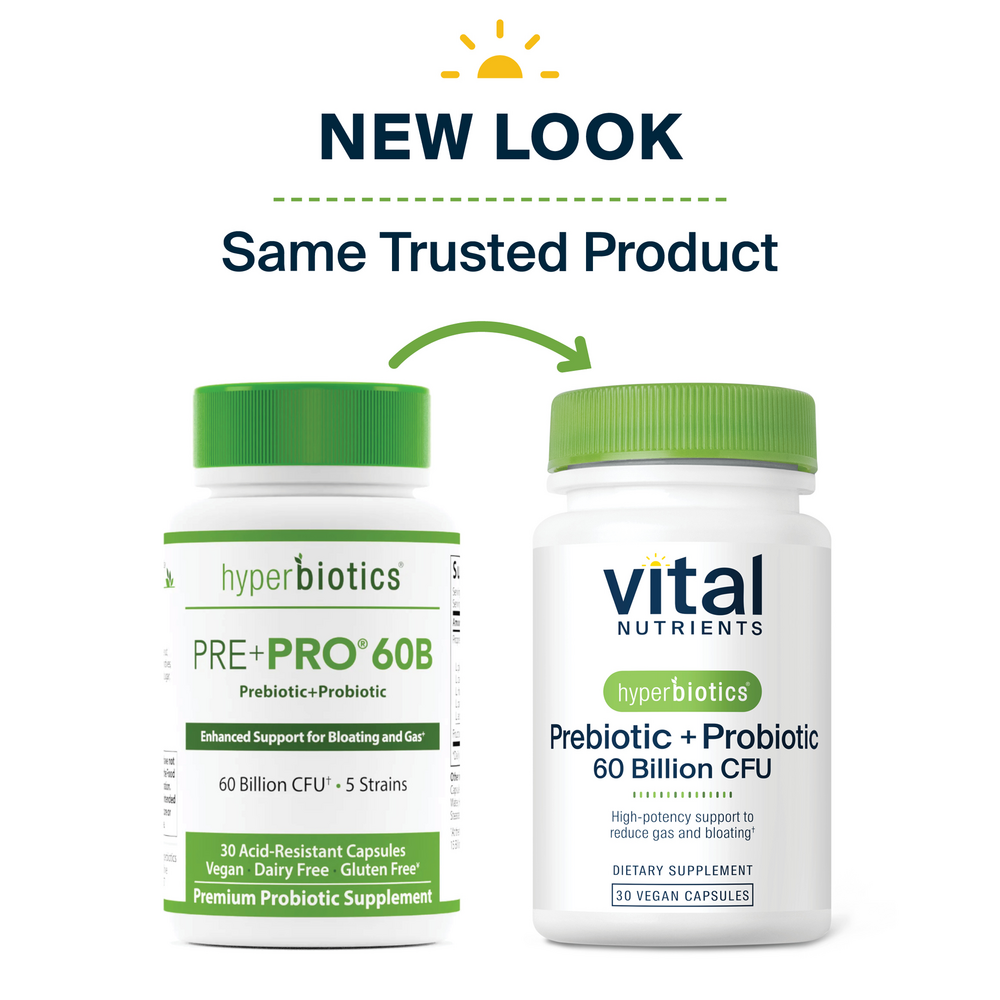 SKU: HYP592-HBPREPRO30
This advanced strength formula includes 100mg of prebiotic FOS and 60 billion CFU in every capsule for a supercharged combination of both prebiotics and probiotics to help you feel your very best from head to toe. The beneficial bacteria in PRE+PRO are protected by an acid-resistant capsule, so the probiotics are exposed to harsh stomach acids for less time. Lactobacillus strains reside in your small intestine, and the acid-resistant capsules protect the bacteria until they reach this part of the digestive tract, where the entire capsule contents are released. This means more live organisms can reach exactly where they are needed most.*


Suggested Use:
Take 1 capsule per day on an empty stomach.

Serving Size: 1 Capsule

Amount Per Serving
Proprietary Probiotic Blend ... 190 mg (60 Billion CFU†)
L. plantarum (DSM 6595)
L. casei (SD-5842)
L. rhamnosus (DSM 6594)
L. paracasei (DSM 13434)
L. acidophilus (SD-5212)
Fructooligosaccharides (FOS) 100 mg / *
*Daily Value (DV) not established

Other ingredients: Microcrystalline Cellulose' Capsule Shell (Hydroxypropyl Methylcellulose' Water' Hypromellose Acetate Succinate)' Magnesium Stearate' Silicon Dioxide.

Hyperbiotics PRE+PRO 60B is vegan, non-GMO, and free of dairy, gluten, yeast, soy, sugar, iron, nuts, artificial flavors, artificial colors, and preservatives.