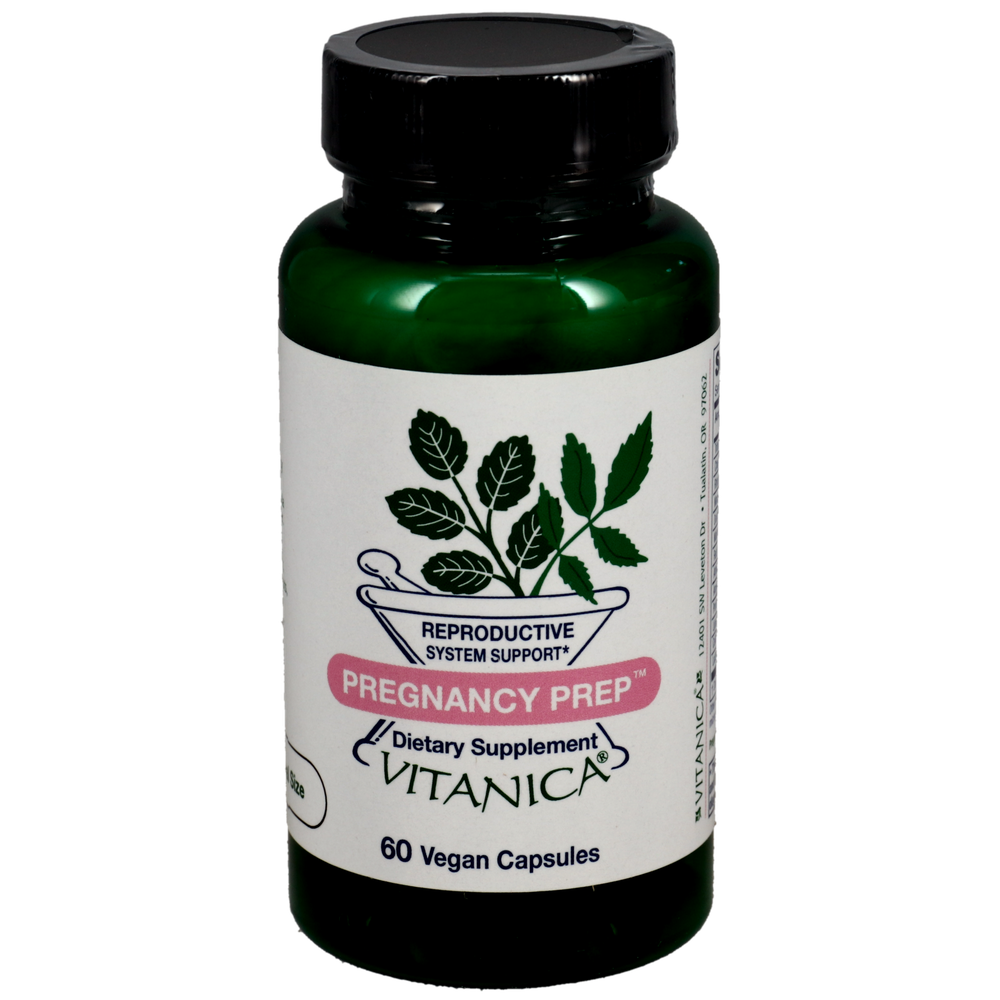 SKU: VTC-01235
Featuring time honored botanicals and scientifically researched herbs specifically supportive of the reproductive system in preparation for pregnancy.*
Women want optimal support in preparation for their pregnancy. Basic concepts to enhance this process include supporting improved ovulation, supporting fertilization and implantation of the egg, supporting tone of the uterus, supporting improved circulation, and promoting optimal uterine health. Some of the herbs in this formulation have been time honored in traditional botanical usage and others have been studied in modern research for their ability to stimulate ovulation, promote healthy progesterone levels, and promote improved pregnancy rates.*
Take two (2) capsules one to two times per day
Serving Size: 2 capsules

Amount Per Serving:
Tribulus terrestris extract ... 750mg
Rhodiola rosea root extract ... 100mg
Chaste tree berry extract ... 215mg
Chaste tree berry ... 25mg
Vitex agnus castus
Raspberry leaf ... 45mg
Rubus idaeus
Alfalfa leaf ... 45mg
Medicago Sativa
Don quai root ... 45mg
Angelica sinensis
Motherwort herb ... 45mg
Leonurus cardiaca
Maca root ... 45mg
Lepidium peruvianum
Amylase ... 2000SKB
Protease ... 7500HUT
Lipase ... 25FIP
Cellulase ... 25CU
Lactase ... 250ALU
Other Ingredients: Vegetable cellulose,
water and l-leucine
This product contains NO: preservatives,
binders, artificial colorings or flavorings,
sugars, starch, lactose, salt, corn, wheat,
gluten, soy, milk derivatives, eggs, peanuts,
tree nuts, fish or shellfish.
Pregnancy Prep is suitable for vegetarians and vegans
Discontinue at first determination of pregnancy and avoid during nursing, if on prescription blood thinners or have systemic lupus. Rhodiola rosea is not recommended with bipolar disorder.
Tamper resistant: please do not use if safety seal is broken or missing. Keep in a cool, dry place out of the reach of children.
*This statement has not been evaluated by the Food and Drug Administration. This product is not intended to diagnose, treat, cure or prevent any disease.