Pregnenolone 25
Priority One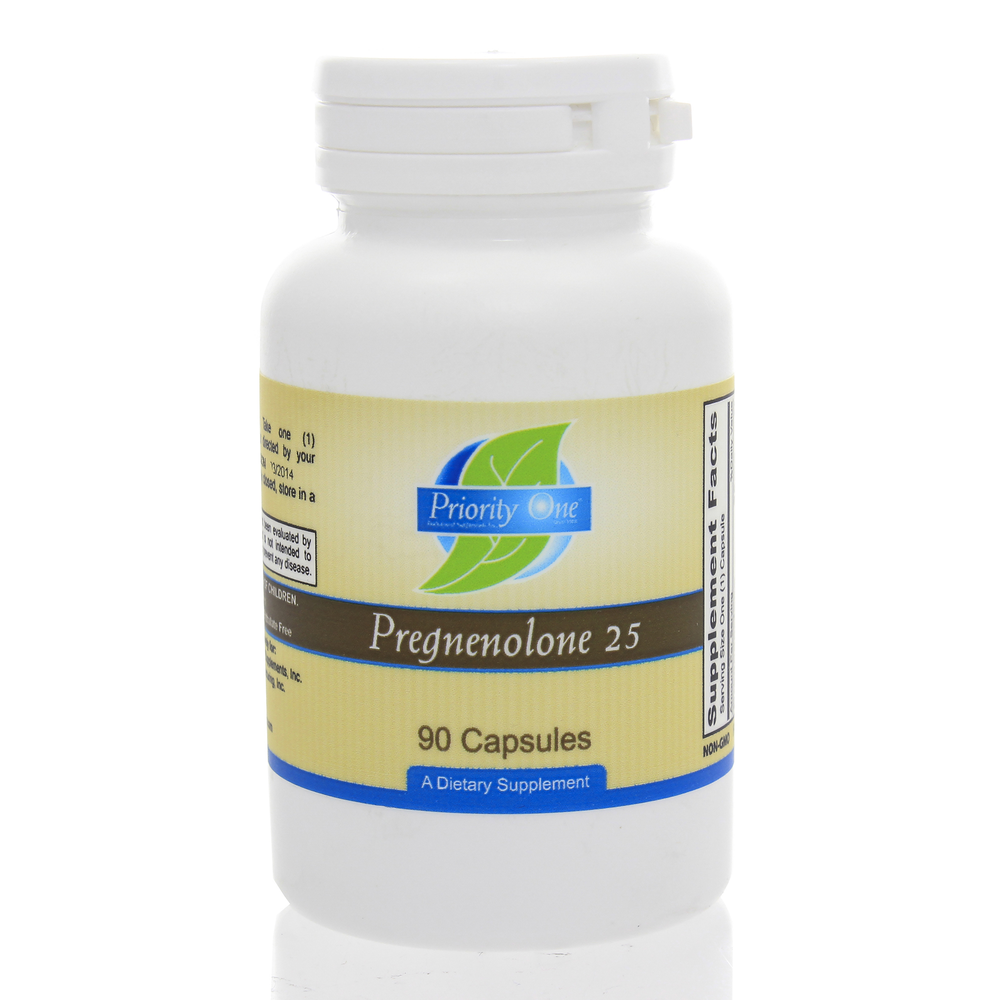 SKU: PR7-PRE30
Pregnenolone is synthesized in the body from cholesterol. As the precursor of all steroid hormones it is involved in the steroidogenesis of progesterone, mineralocorticoids, glucocorticoids, androgens, and estrogens. The body natural production of many hormones including pregnenolone decreases with age.*
One (1) capsule daily, or as directed by your physician.
Serving Size: 1 capsule
Amount Per Serving
Pregnenolone ... 25mg
Other Ingredients: Amino Acid chelate, capsule (gelatin, purified water)
Not for use of individuals under the age of 18 years. Do not use if pregnant or nursing. Consult a physician or licensed health care provider before using this product if you have a history of prostate cancer, prostate enlargement, heart disease, low "good" cholesterol, or if you are using any other dietary supplement, prescription drug, or over the counter drug. Do not exceed the recommended dose. Exceeding the recommended dose may cause serious adverse health effects including acne, hair loss, hair growth, aggressiveness, or irritability.
*These statements have not been evaluated by the Food and Drug Administration. These products are not intended to diagnose, treat, prevent or cure any disease.