Prima Una de Gato Liquid II
Allergy Research Group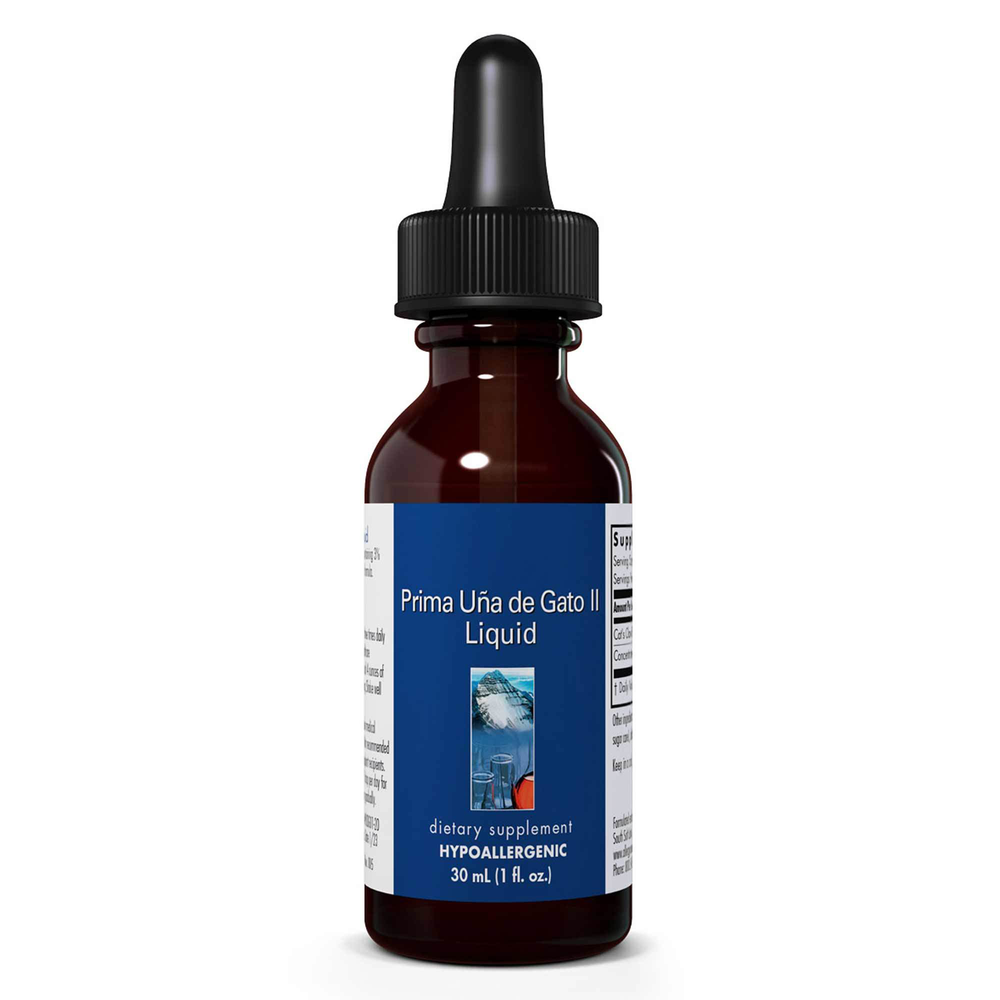 SKU: ARG-75081
Prima Uña de Gato II contains cats claw (Uncaria tomentosa) extract containing 3% total alkaloids. Minerals are added to the formula.
As a dietary supplement, 1 to 5 drops one to three times daily on an empty stomach, or as directed by a healthcare practitioner. Put 1 to 5 drops in a glass, then add 4 oz. of pure water and wait one minute before drinking. Shake well before each use.
Serving Size: 5 drops (0.25mL)
Amount Per Serving
Cats Claw extract 1:4 ... 50mg
(bark) Concentrated Minerals 10%
Other Ingredients: Ethanol (34-36% from organic sugar cane), distilled water.
Keep in a cool, dry place, tightly capped.
Keep out of reach of children. Use under medical supervision. Herxheimers reaction may occur. Not recommended for pregnant or nursing women or organ transplant recipients. Sensitive individuals may need to stay with 1 drop per day for an extended period of time, and increase very gradually.