Primadophilus Kids (orange flavor)
Nature's Way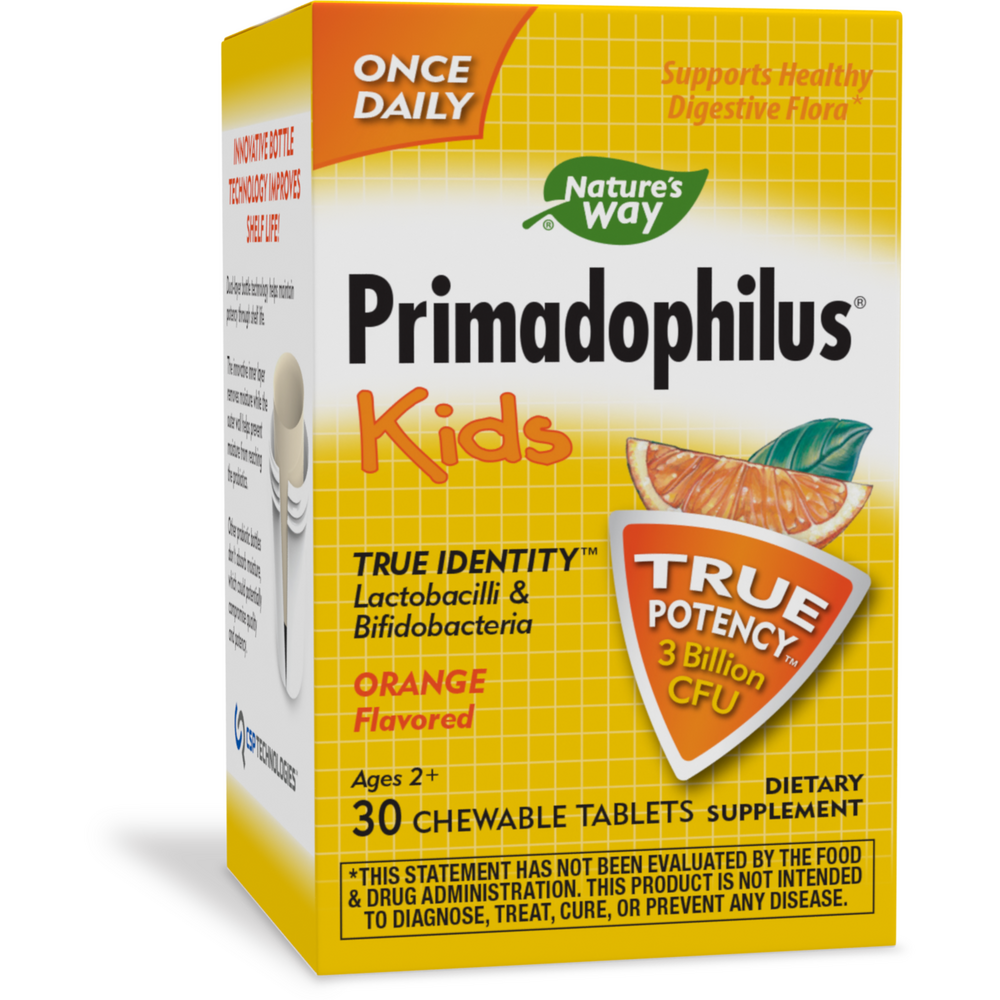 SKU: NW-14242
Chewable probiotic tablets for children ages 2-12.
3 billion CFUs
Bifidobacteria & lactobacillus strains including acidophilus (see ingredients for full listing of strains)
3 strain formula specifically designed for kids ages 2-12 years
Delicious, natural orange flavor
The True Guarantee of Primadophilus
The Primadophilus brand is backed by an unparalleled True GuaranteeTM that ensures consistent purity, potency and intestinal delivery. This 3 part guarantee includes:
True Potency
The potency of CFUs claimed on the label is fully guaranteed until expiration, not just at time of manufacture.
True Release
Every Primadophilus capsule and Vcap® is specially coated to ensure optimal survival in stomach acid and proper release into the intestine.
True Identity
Only the probiotic strains listed on the label make their way into a Primadophilus product.
Take 1 tablet daily between meals. Keep refrigerated to maintain maximum potency.
Proprietary Probiotic Blend providing 3 Billion CFU
Lactobacillus rhamnosus
Bifidobacterium longum
Lactobacillus acidophilus 80mg
May contain a minimal residual amount of milk or soy proteins.
Other Ingredients: Sorbitol, Xylitol, Cellulose, Citric acid, Magnesium stearate, Silica, Turmeric, Natural orange flavor, Vanilla flavor, Ascorbic acid