Caprylic/Priority
Priority One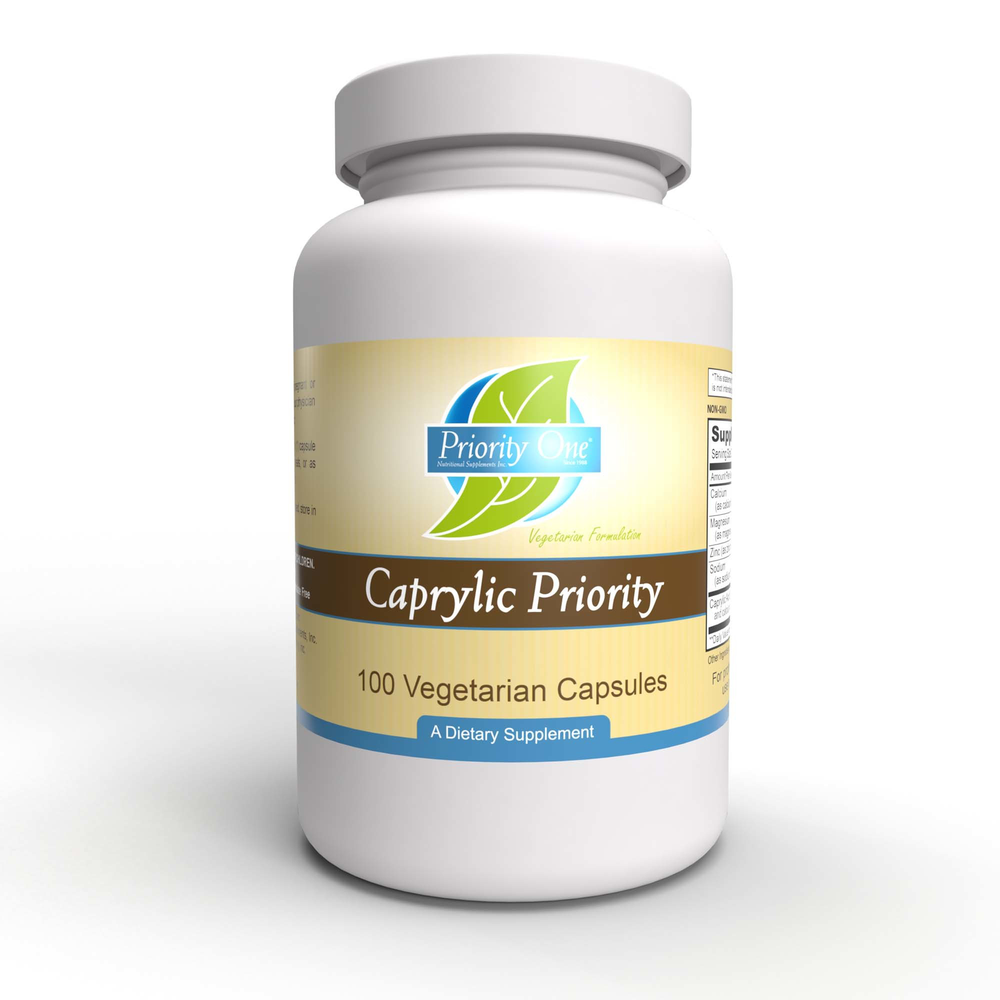 SKU: PR7-1241
NUTRITIONAL BENEFITS
An antifungal, eight carbon short chain fatty acid preferred by thousands of physician for the control of Candida albicans overgrowth.
MAY BE HELPFUL FOR
Nutritionally supporting those whose immune system has been compromised by the onset of Candida albicans.
Recommendations:
One (1) to three (3) capsules daily with meals, or as directed by your physician before using this product.
Serving Size: One (1) Vegetarian Capsule
Amount Per Serving
Caprylic Acid ...430mg**
(as Caprylate)
Calcium Caprylate ...34mg / 12% DV
Magnesium Caprylate ...17mg / 7.6% DV
Zinc Caprylate ...2mg / 18% DV
** No US Daily Value has been established
Contains:
Rice Powder
Supplemental Facts:
This product is encapsulated in a vegetarian capsule.
Contains no preservatives.
KEEP CONTAINER TIGHTLY CLOSED. STORE IN A COOL, DRY TEMPERATURE.

KEEP OUT OF REACH OF CHILDREN.
If you are pregnant or breast feeding, consult your physician before using this product.