Priority Lipo
Priority One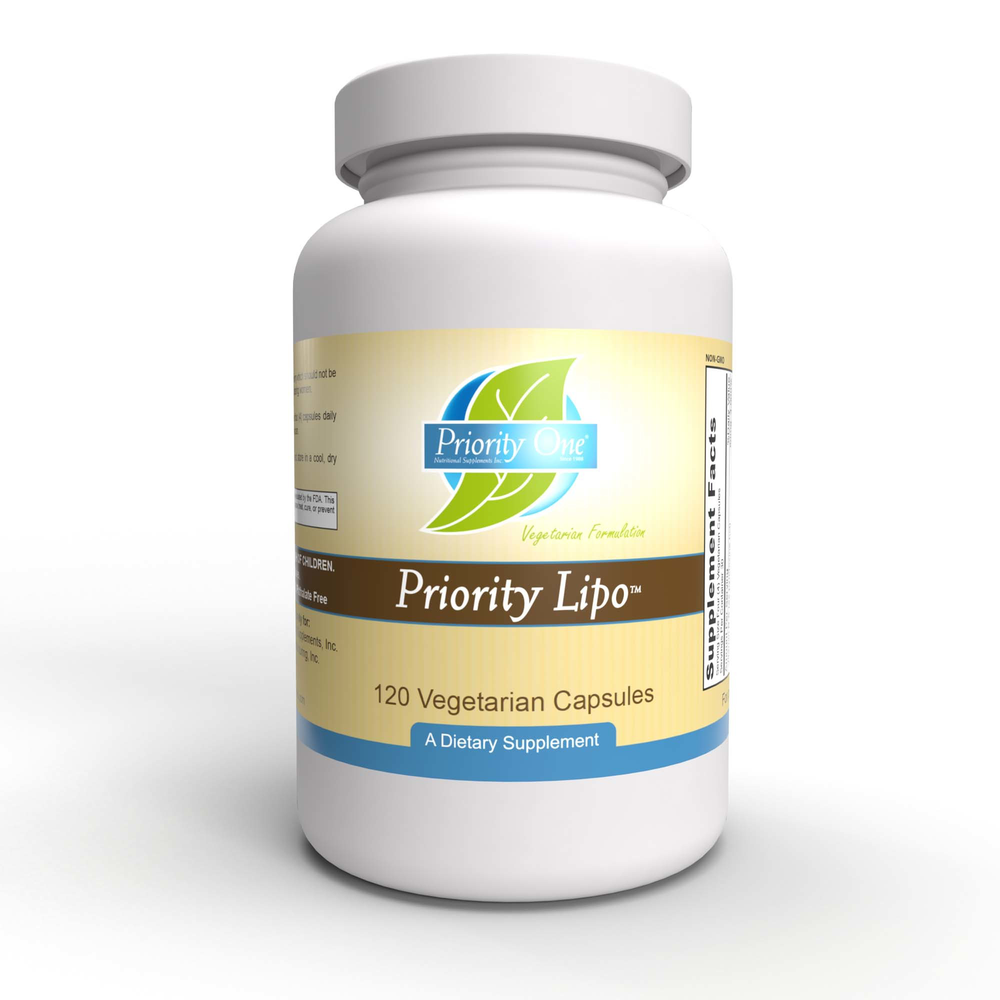 SKU: PR7-1644
NUTRITIONAL BENEFITS
A complete vegetarian formula utilizing lipotropic nutrients and herbs to promote removal of toxins and increase overall liver function.
MAY BE HELPFUL FOR
Promoting a health lipid metabolism with the power of select ayurvedic herbs.
RECOMMENDATIONS: Take two (2) capsules two (2) times daily, as a dietary supplement, or as directed by your physician.
Serving Size: Four (4) Vegetarian Capsules
Amount Per Serving
Magnesium (oxide) ...75mg / 19% DV
Vitamin B-6 ...80mg / 4000% DV
(Pyridoxine HCL)
Choline (Bitartrate) ...600mg**
DL-Methionine ...600mg**
Inositol ...600mg**
Taraxacum Root ...300mg**
(fresh freeze-dried)
Chelidonium ...150mg**
(fresh freeze-dried)
Berberis vulgaris ...300mg**
Beet Greens ...150mg**
(freeze-dried)
Catechin ...150mg**
Black Radish ...150mg**
Neem ...50mg**
Silymarin Extract ...150mg**
Tinospora cardifolia ...50mg**
Picrohiza kurroa ...50mg**
Boerhavia diffusa ...50mg**
** No U.S. Daily Value has been established
Contains:
Magnesium Stearate
Supplemental Facts:
This product is encapsulated in a vegetarian capsule.
Contains no preservatives.
KEEP CONTAINER TIGHTLY CLOSED.STORE IN A COOL, DRY TEMPERATURE.
KEEP OUT OF REACH OF CHILDREN.
Contains barberry which should not be ingested by pregnant or lactating women.