Pro-Bio Gold - Hypoallergenic
Kirkman Professional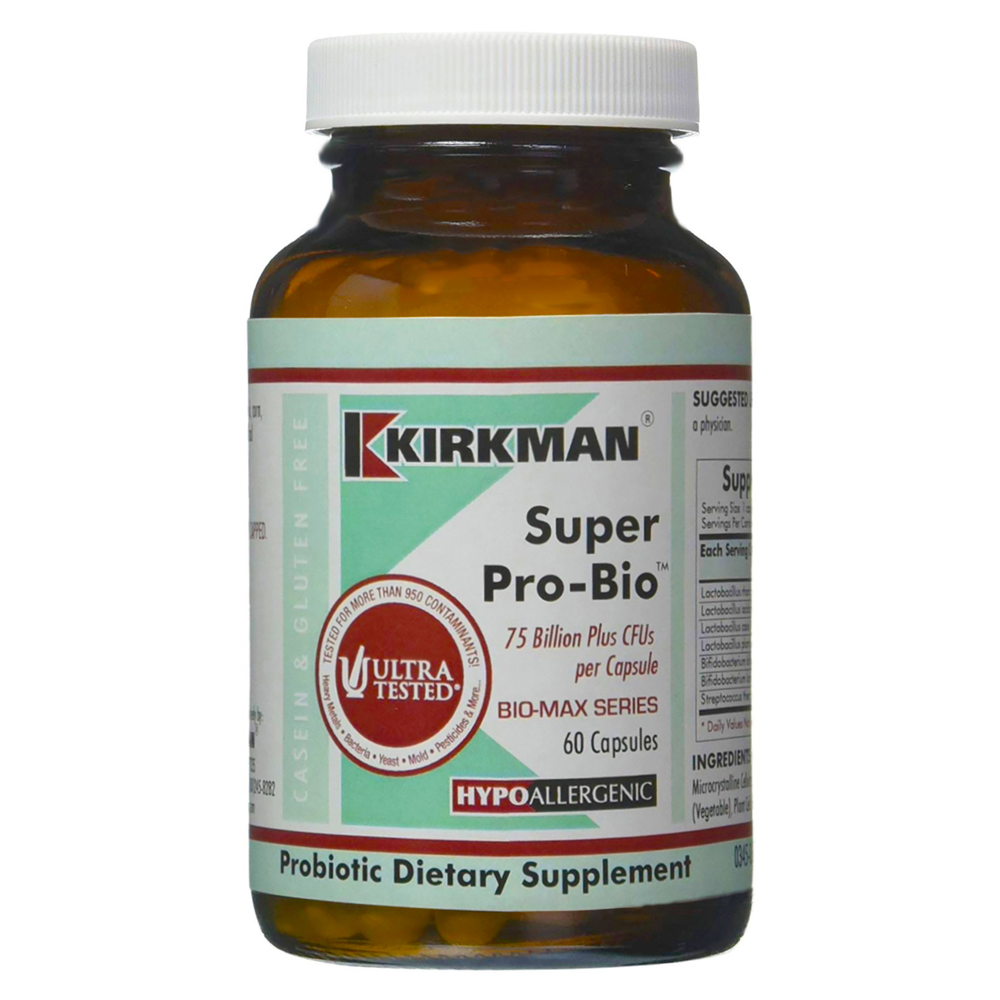 SKU: KRK-5442060
Primary Use: Supports the immune system and gastrointestinal health.
TMG can support the formation of methionine by methylating homocysteine. Some of this methionine eventually is converted into SAMe (S-adenosylmethionine), which can help maintain healthy serotonin levels in the body, thus supporting mood and a feeling of well-being.
Take one capsule daily or as directed by a physician. For intensive use
take two capsules daily and divide dose. For children under 30 pounds take
one half of the suggested dose.
Serving Size: 1 capsules
Amount Per Serving:
Lactobacillus rhamnosus ... 7.5 billion CFUs
Lactobacillus acidophilus ... 5 billion CFUs
Bifidobacterium bifidum/lactis ... 5 billion CFUs
Lactobacillus casei ... 1 billion CFUs
Lactobacillus plantarum ... 2 billion CFUs
Streptococcus thermophilus ... 750 million CFUs
Ingredients: Stabilized Probiotic Strains, Microcrystalline Cellulose,
Silicon Dioxide, Magnesium Stearate (Vegetable), Plant Cellulose Capsule.
Free Of Soy, Wheat, Casein, Gluten, Milk, Corn, Egg, Yeast, Gelatin,
Artificial Flavorings, Artificial Colorings, Peanuts, Tree Nuts, Fish
WARNINGS KEEP OUT OF THE REACH OF CHILDREN.
These statements have not been evaluated by the Food & Drug Administration. This product is not intended to diagnose, treat, cure or prevent any disease.
It looks like there are no similar
products available