Pro-Enhance
Progressive Labs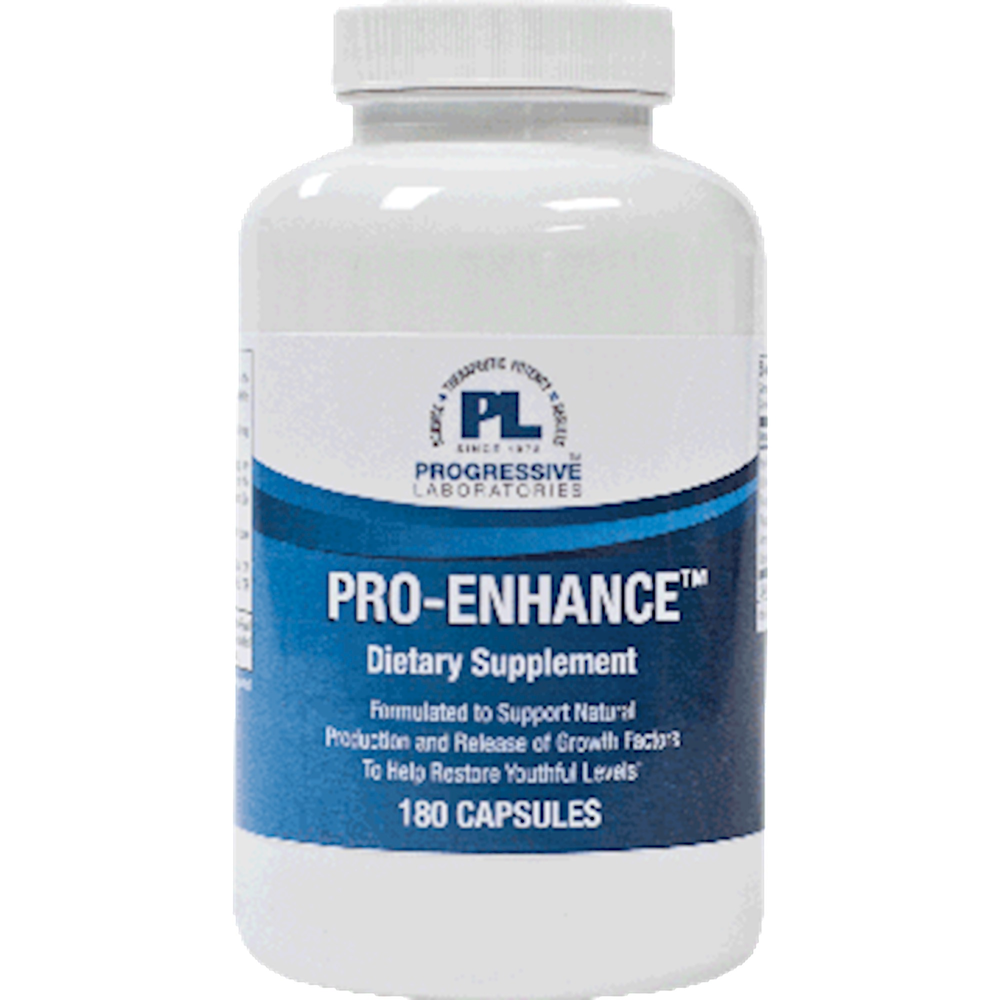 SKU: PGV-871
Pro-Enhance, by Progressive Labs, is available in a 180 Capsule form.

Formulated to promote natural release and production of growth factors to restore youthful levels.
Six (6) capsules daily: three (3) in the morning and three (3) in the evening on an empty stomach (two hours before or after eating).
Proprietary Blend ...5030mg
L-Lysine
L-Arginine
L-Ornithine
Gamma Amino Butyric Acid (GABA)
Glycine
L-Arginine
Pyroglutamate
Mucuna Pruriens (L-Dopa)
Anterior Pituitary (Peptides)
L-Glutamine
L-Tyrosine
Collagen
Peptone
Bromelain
Papain
Kelp
Contains - Silica, Magnesium Stearate