Probiotic 25 Billion
Inwell Biosciences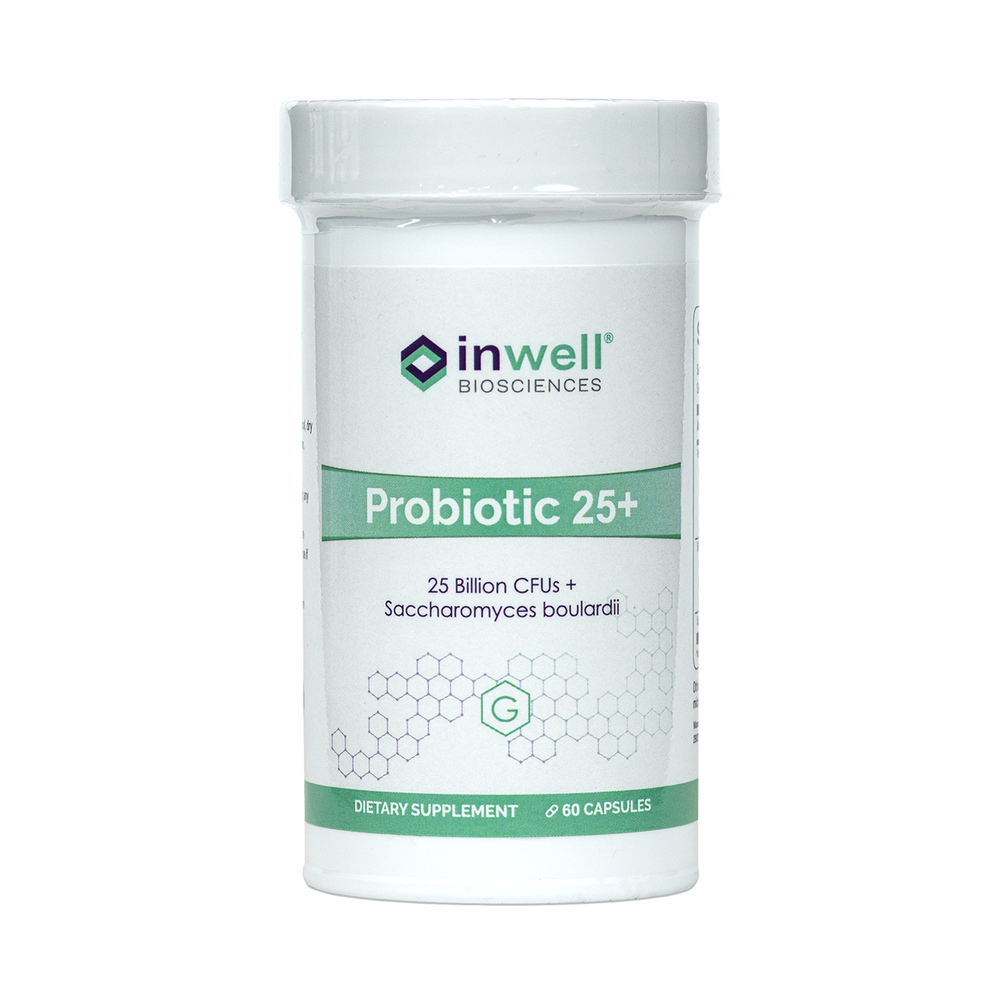 SKU: AGE312-IW115060
Probiotic delivers a powerful blend of seven thoroughly-research probiotic strains to support a healthy gut microbiome and immune health.
Take 1 capsule per day or as directed by your healthcare provider.



Serving Size: 1 Capsule

Amount Per Serving
Proprietary Lactobacillus Blend ... 64mg (15 Billion CFU)
L.Plantarum (LP-115)
L.Acidophilus (LA-14)
L.Rhamnosus (LR-32)
L.Salivarius (LS-33)
Bifidobacterium Blend ... 48mg (10 Billion CFU)
B.Lactis (BL-04)
B.Longum (BL-05)
B.Bifidum (BB-06)
Saccharomyces Boulardii ... 150mg (2 Billion CFU)

Other Ingredients: Natural Veggie Capsules and Microcrystalline cellulose, stearic acid, silicon dioxide.
Caution: If pregnant, nursing or taking any medication consult a healthcare provider. Storage: Keep closed in a cool, dry place . No refrigeration required. Keep out of reach of children.