Probiotic
Transformation Enzymes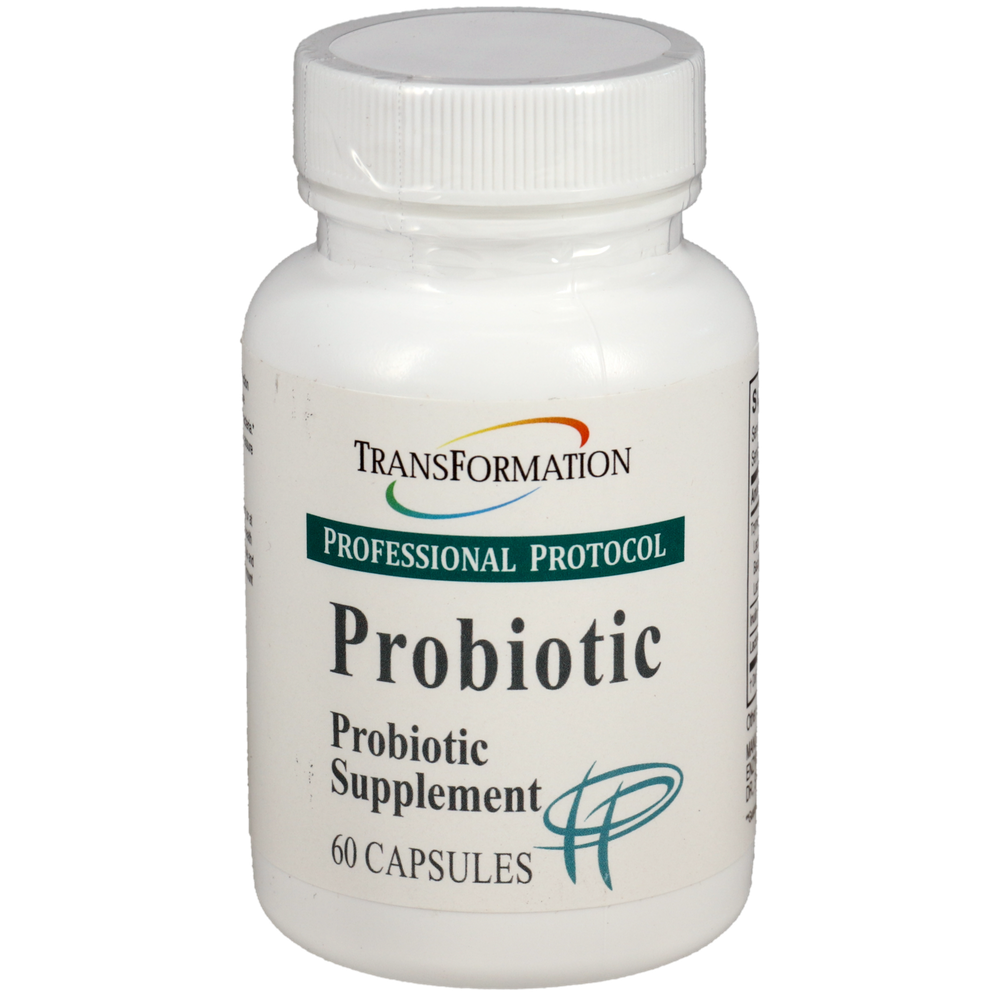 SKU: TEC-40071
Probiotic 60 caps
Dietary Supplement
TPP Probiotic is a formulation of a carefully mixed selection of microorganisms friendly to the human GI tract.* These organisms enhance the ecological balance of friendly bacteria.* All Transformation™ formulas are carefully prepared to assure maximum quality and nutritional effectiveness.* ABSOLUTELY NO FILLERS
RECOMMENDED USAGE: One (1) capsule upon rising or at bedtime with at least 8 oz. of water. Contents may be removed from capsule and taken by spoon immediately after mixing with a small amount of tepid water. Usage may be increased according to need as directed by health care practitioner.
Supplement Facts
Serving Size 1 Capsule
Servings Per Container 60
Amount Per Serving
Tzyme™ Probiotic Blend 442 mg
Lactobacillus plantarum 3 billion c.f.u.
Lactobacillus sporogenes 380 million c.f.u.
Lactobacillus salivarius 300 million c.f.u.
Bifidobacterium longum 200 million c.f.u.
Lactobacillus casei 225 million c.f.u.
Lactobacillus acidophilus 1 billion c.f.u.
Jerusalem Artichoke tuber 20 mg
Lactoferrin (from milk) 10 mg
Other Ingredients: Cellulose & water
REFRIGERATE FOR OPTIMUM ACTIVITY. Store tightly sealed under refrigeration. Keep out of reach of children.
Tzyme™ is a trademark of Transformation Enzyme Corp. This proprietary blend of pH balanced, GI tract stable, highly active, and functional microorganisms is formulated to enhance the digestive process and impart systemic benefits.*
* These statements have not been evaluated by the Food and Drug Administration. This product is not intended to diagnose, treat, cure, or prevent any disease.